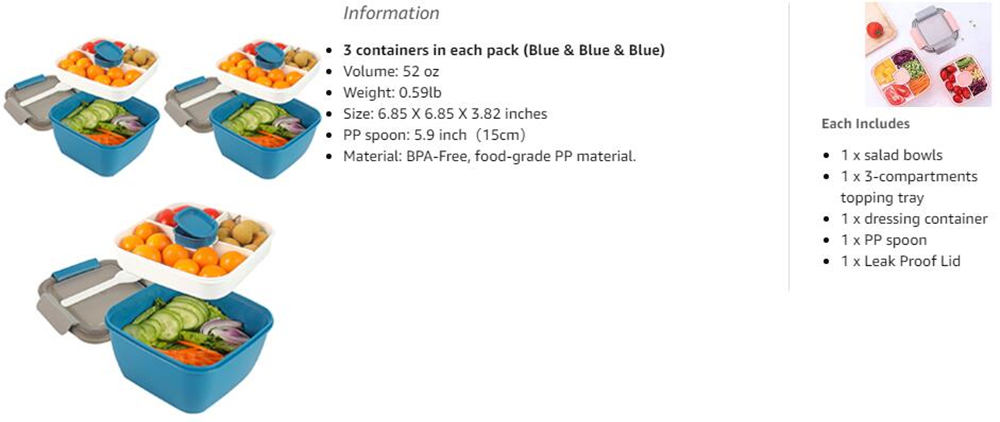 Features:
BPA-Free Healthy Material – Shopwithgreen salad container is made from premium food grade material. The bowl, spoon are food grade PP, the cover is made with premium BPA free silicone. Phthalates free, BPA free.

Large Capacity – Three PCS 52 OZ bowl, 2 OZ dressing container, 3 divided removable tray. Perfect capacity for your daily work, camping, outdoor, kids and adults. A great choice for your family, husband, wife, children.

Keep Salad Fresh - Top lid features a rubberized sealing ring and locking clips to keep food fresh on the go - Reusable spoon stores conveniently in the top lid.

Keep Food Separately – Don't worry about food in a mess when take it to work. the removable compartment tray stores 3 or more toppings or snacks separately. The 2 OZ dressing sauce container keeps dressing mess-free during transport.

Microwave, Dishwasher, Refrigerator Save – Microwave temperature should not reach up to 120℃. Top dishwasher recommend, Easy storage, easy wash, save your precious time.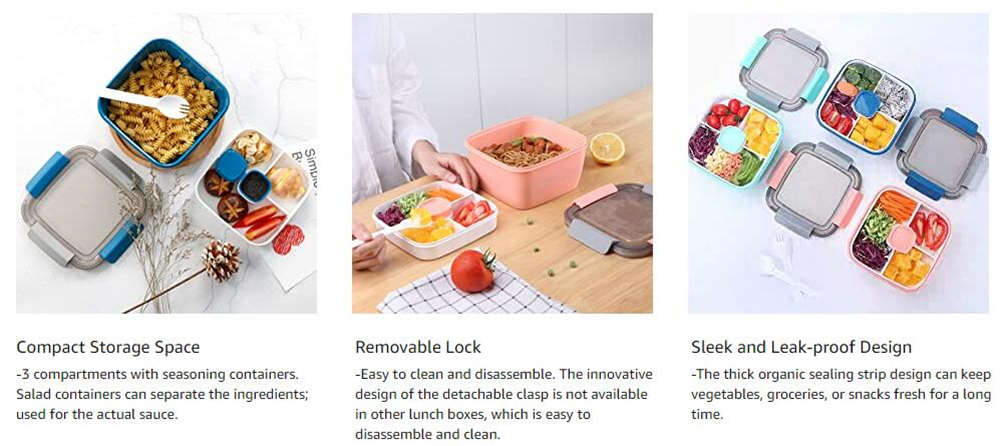 Video: