Make your outdoor dates or parties more convenient and enjoyable with our divided serving tray. This round tray comes with a leak-proof, airtight lid and five removable dividers. It makes it easier for you to keep your snacks, cheeses, and fruits separated until you're ready to eat them. Plus, there's a big disk underneath, which is a perfect container for pizza slices.
Features:
【Classified Storage & Removable Dividers】: Meal prep container consists of 1 large box and 4 compartments, which can be used together or separated.

【External seal & Open Easily】: The 4 side-locking lid seals the container tightly to prevent spillage when carrying. No jerky effort to open and close.

【Versatile Food Storage】:The large box can be used for making a large salad, cured meat, or storing fruits, vegetables, meat, sandwiches, tacos... The 4 removable dividers can store various sauces and dips, diced veggies & fruits,sliced hams & sliced bacons or small stuff like nuts berries olives... In the refrigerator, it keeps food fresh.

【Multi-Scene Applications】: Family movie time; taco tuesday; picnic; meal prep; nuts cookies berries food organizer for toddlers everyday.

【Not Dishwasher Safe !!!】: It is not recommended for using in microwaves or dishwashers as this will reduce its lifespan, but the small containers included are suitable for microwaves and dishwashers, which are microwave safe and dishwasher safe. Please remember that only the 4 built-in containers are dishwasher safe and microwave safe.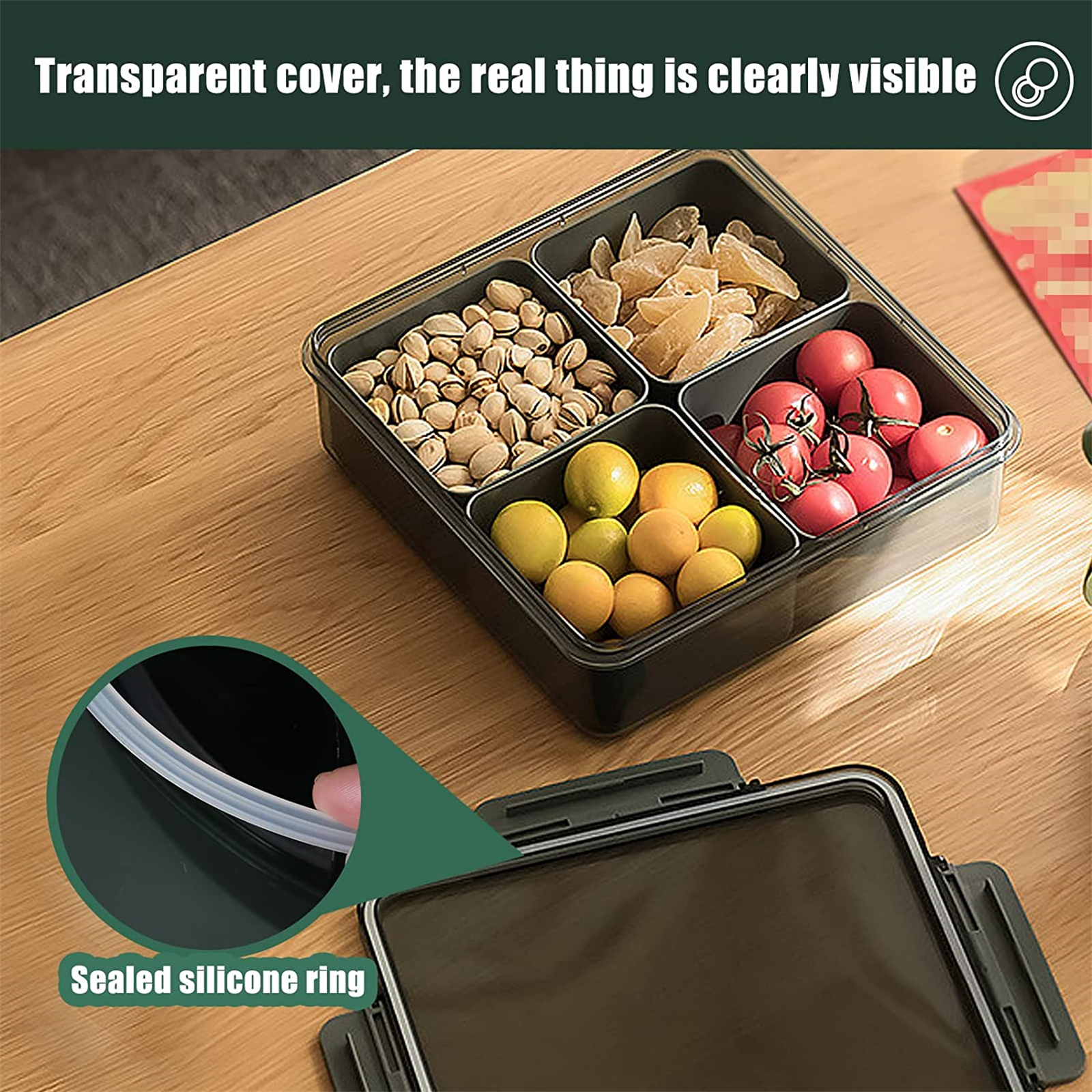 Classified Storage & Pure
Sorted storage helps food remain independent and does not odor. You can use it to store 4 completely different foods.
Separate compartments are more pure.
The flavors and ingredients between different foods do not contaminate each other.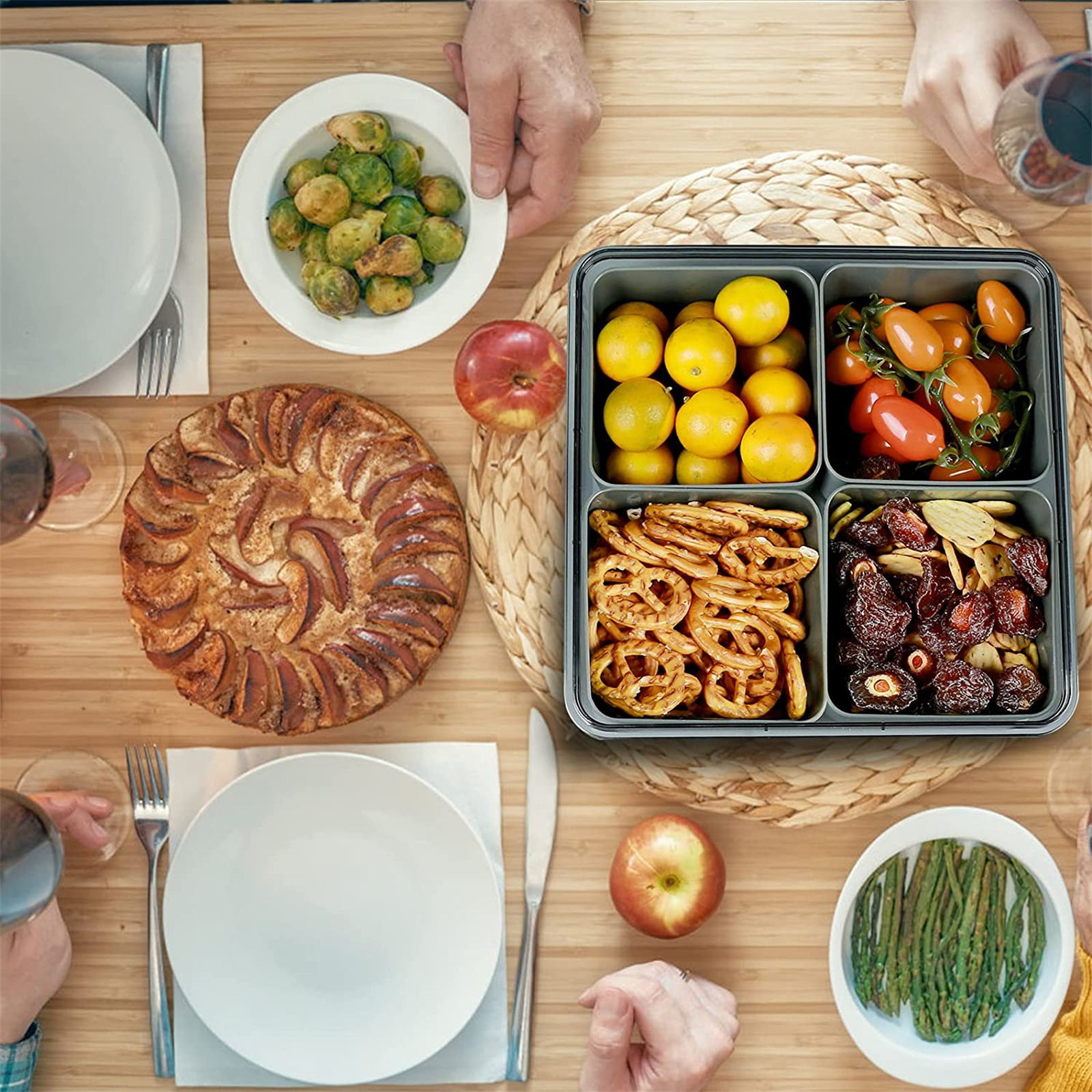 Strong Maneuverability & More Convenient for Serving Guests
The detachable design helps replacing food easier than traditional one-piece tary, you can take out a storage unit separately for replenishment or cleaning operations. It does not destroy the whole.
During party, different guests like different food, you can take out their favorite food and put it in front of them, which can show your respect to the guests.
Whether you are hosting a big bash or a small gathering, our food tray container is a must-have.

Children are always hungry, prep some snacks at home, various kinds to meet the nutritional needs of children's growth and development.

Prep your salad ingredients the night before so you can make a quick salad the next morning and take it to work for lunch.

Take your family outdoors on weekends and use our products to store snacks for easy portability.