Maximize the space of your refrigerator with Shopwithgreen's refrigerator organizer bins. Our bins feature a pull-rod design, allowing you to make full use of the space under each glass plate or shelf on your refrigerator. With these bins, you can organize your refrigerator better.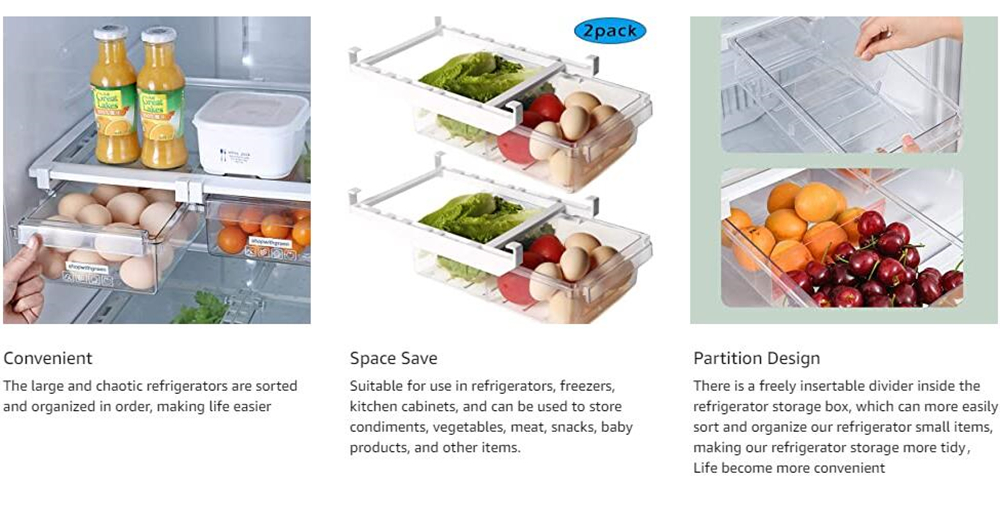 Features:
【PLEASE NOTE】Please check the size of your refrigerator shelf. If the depth of the refrigerator shelf is smaller than 11.2 inch (28.5 cm) or larger than 18 inch (46 cm), it can not be installed. And the thickness of shelf must be under 0.6inch(1.5cm). It fits most refrigerator.

【Adjustable Size】: Drawer size: L 10.8" x W 6.7" x H 3", the upper part has a smooth spring pull rod design, which can freely adjust the length of the railing. The length of the slide rail can be extended from 11.8 inches to 16.5 inches to ensure that it can fit Most refrigerators use.

【Unique Design】: The storage box with pull rod design makes full use of the space under the refrigerator glass plate. The internal compartment design can be classified and stored. The bottom stripe anti-skid design makes it easy to take the goods. The handle design makes it easy to extend and pull the drawer. When the pull rod is not used , Multiple drawers can be stacked for storage

【Space Save】: Suitable for use in refrigerators, freezers, kitchen cabinets, and can be used to store condiments, vegetables, meat, snacks, baby products, and other items. The large and chaotic refrigerators are sorted and organized in order, making life easier

【Healthy Material】: The box is made of new material PET, non-toxic and tasteless, high temperature resistance, strong low temperature resistance, high transparency, good gloss, 100% safe storage of food, the shelf is made of ABS material, strong bearing capacity, strong and durable, not easy to break or deform.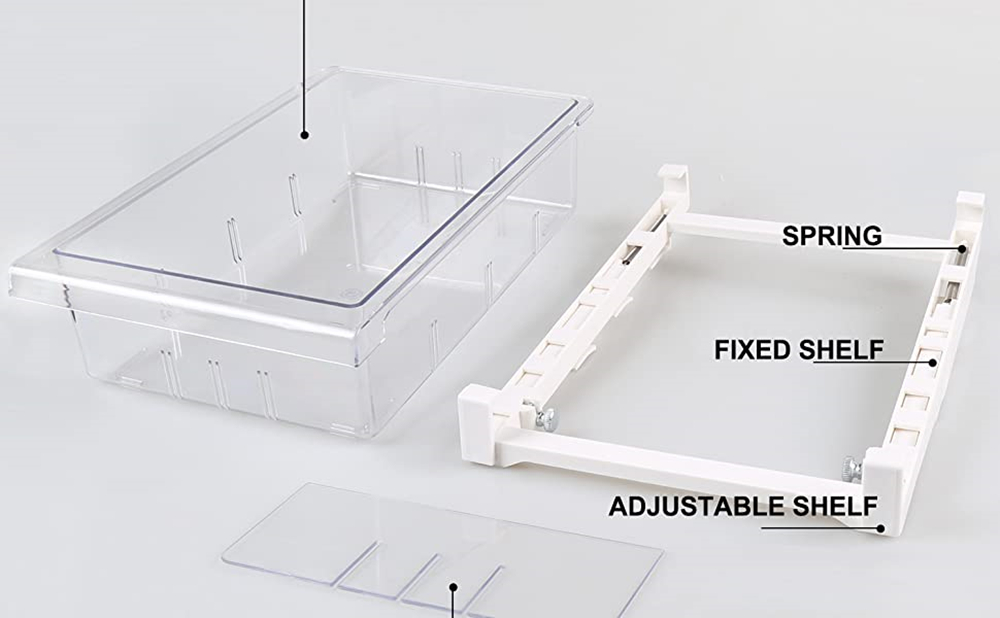 Installation Steps:
Step 1: Extend the rail to fix our hard plastic shelf on your Fridge.
(Please note: The length of your refrigerator partition should be from 10.8 to 16.5 Inches, the height of the shelf hook should not exceed 0.6 inches.)
Step 2: Put and fix our drawer under the shelf rail.
Step 3: Insert the little part to divided our pantry if you need it.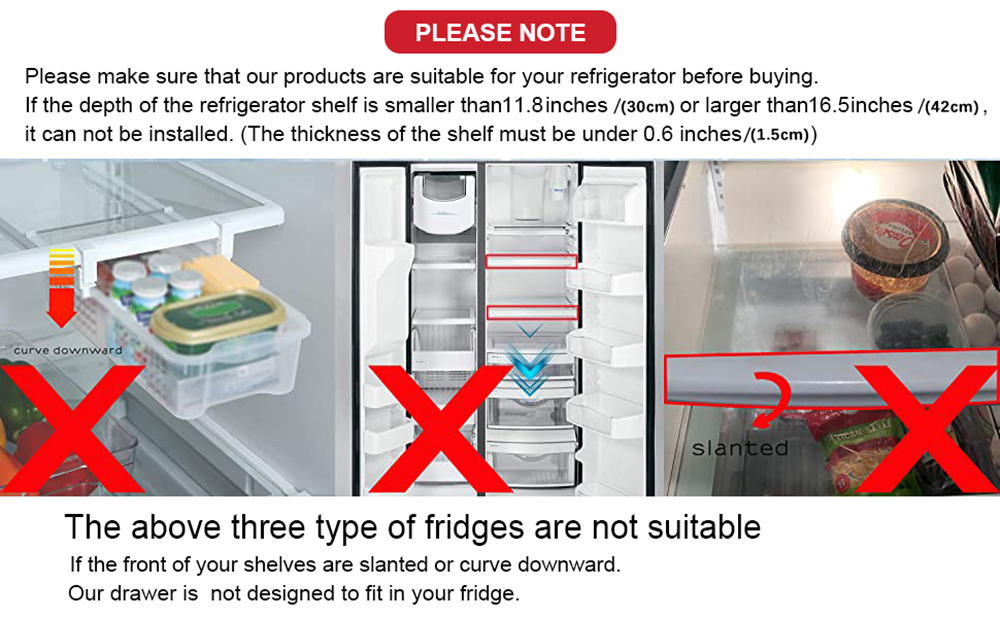 Stop having a chaotic refrigerator. Organize it better with our ingenious organizer bins.