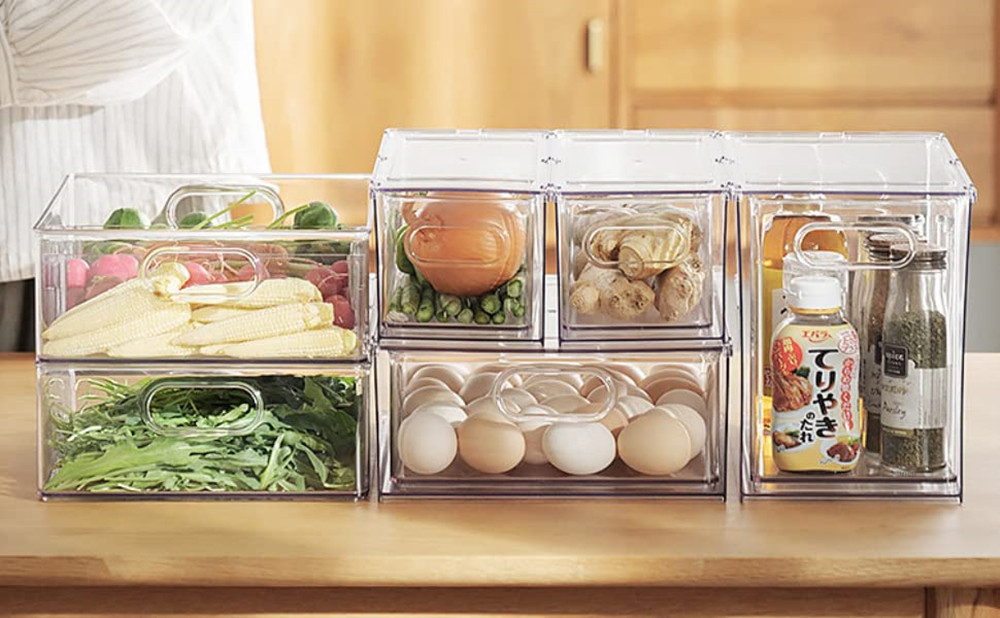 Features:
【Healthy Material】These fridge organizer bins are made of new material PET, BPA free and tasteless, high temperature resistance, strong low temperature resistance, high transparency, good gloss, 100% food safe storage. Clear design keeps food items visible and easy to locate.

【Drawer-style Design】Compared with the ordinary single layer open fridge storage trays of other brands, our fridge drawer organizers are different and better. It is a complete drawer which isolate the inside contents and keep them fresh, also keep the other smell away. The inner drawer can be drawn out and used as an uncovered storage basket alone, and the available space is larger after disassembly. Intimate round handle design, can be pulled directly, and also be easily carried.

【Stackable & Card Slot DIY Space】The large containers and the inner drawers can be used individually or together to be stackable to have a custom storage system. This refrigerator organizer bin will keep items contained, organized and dust-free. The 3 detachable card slots is convenient for you to DIY space and item classification.

【Versatile Use】Suitable for use in refrigerators, freezers, panty organizations, kitchen cabinets, office storage, clothing storage, cosmetic storage etc. Such as condiments, vegetables, meat, snacks, baby products, and other items. The large and chaotic refrigerators are sorted and organized in order, making life easier.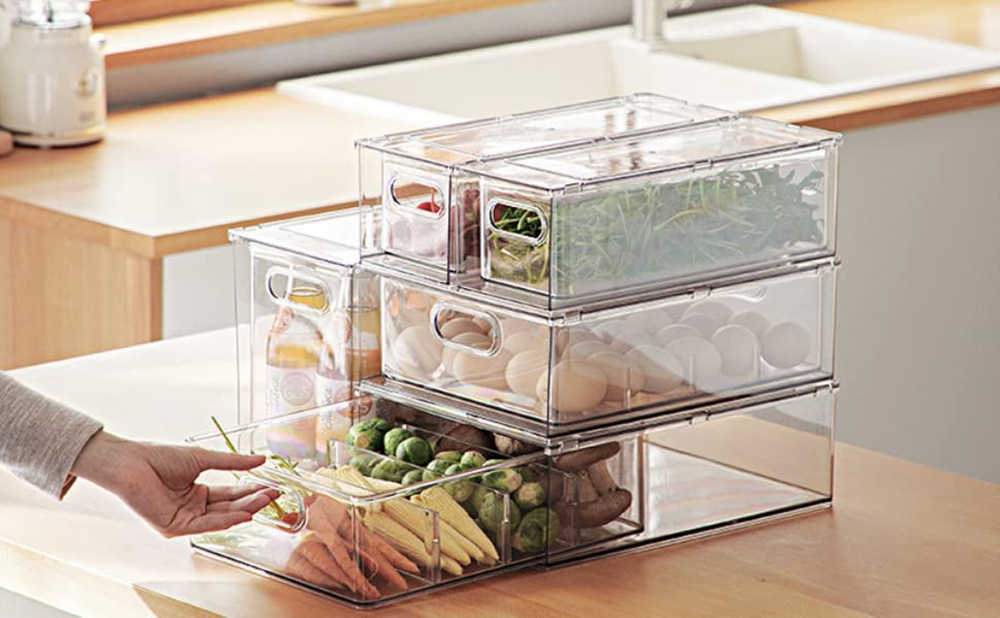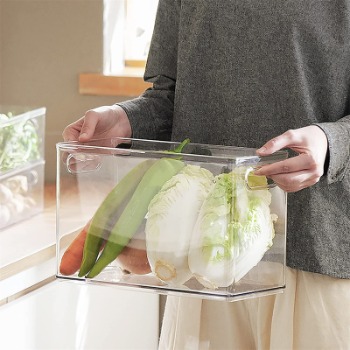 Ideal for Kitchen Pantry Organization And Storage
Keep your refrigerator, freezer, countertops, kitchen cabinet, or pantry neatly organized with these stackable fridge organizer pantry storage bins. Ideal sized to fit fruits, vegetable yogurts, canned goods, food packets, cheese, meat, also good for storing dry goods in the pantry. Ideal for kitchens, countertops, pantry shelves, refrigerators, freezers, cabinets, or drawer organizers.
The corners are round and smooth, they won't damage your desktop.
If you have multiple items to store, we recommend that you buy multiple sets.