Make your meals safer and sleeker with Shopwithgreen's unbreakable wheat straw bowls. Made from quality wheat straw fiber and food-grade PP material, these bowls are eco-friendly, durable, and BPA-free—the kind that impresses moms, eco-warriors, and more.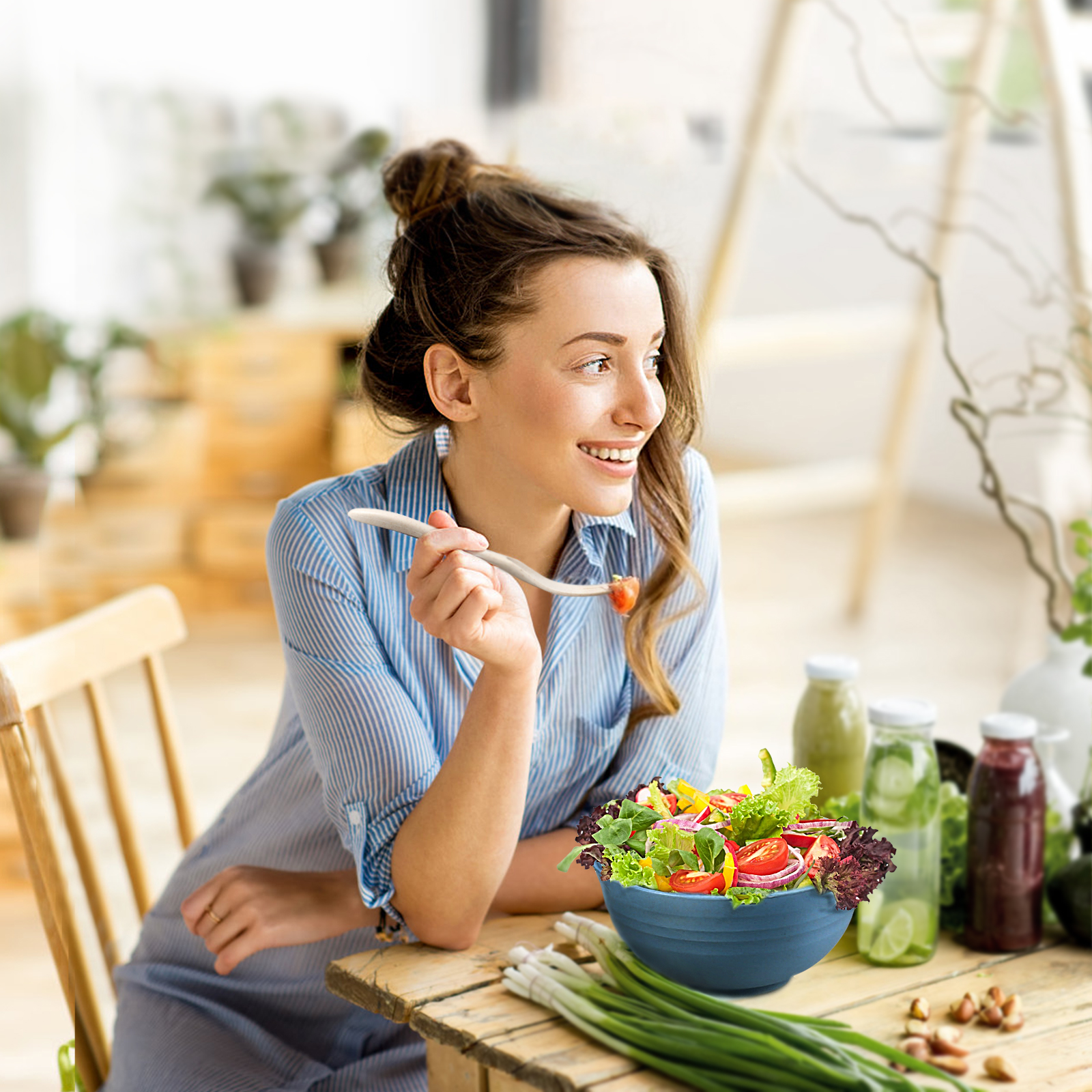 Our wheat straw bowls are deep and feature smooth round edges, making them perfect for cereals, salads, noodles, pasta, rice, and fruits. They're lightweight and durable. You no longer have to worry about your dinner bowls falling and breaking again. Plus, they come in an array of pastel colors. They'd definitely make your food snaps and mealtimes fun!
HEALTHY MATERIAL - Shopwithgreen cereal bowls are made of natural wheat straw fiber, a sustainable product that is renewable. Free of BPA and other unhealthy material. Mom can give the baby peace of mind to use the wheat straw bowl

USER-FRIENDLY DESIGN - Designed with space-saving style and smooth round edges, giving you good touch. Deep enough to avoid spilling your food. Perfect for cereal, salad, fruit, rice and noodle

LIGHTWEIGHT AND DURABLE - Our bowls are light to hold, they are unbreakable, chip resistance, don't worry about falling down. A good alternative to plastic bowls

DISHWASHER & MICROWAVE SAFE - They are microwave and oven safe, not too hot when take out from microwave. Dishwasher safe and easy to clean
Enjoy the wonderful benefits of unbreakable wheat straw bowls. Order a set today.