[Rustic dinnerware]Wheat straw disc/fruit disc/Nordic plastic disc recommended
Aug 09,2023 | shopwithgreen
Commodity information:
Goods Name Match: wheat Stalks remaining after threshing Plate
Product material: wheat straw material
Commodity face Color: four colors available
Goods Size:Multiple sizes
Product functions: various uses, convenient and practical
Wheat straw dinner plate, plate,All-in-one molding | rounded corners | Nordic style, always prepare wheat plates at home,Product features:Wheat straw, integrated molding, multi-color optional, superimposed storage, rounded corners, easy to clean;
Light luxury appearance, visual enjoyment, small plate for large use, can hold steaks, desserts, fruits, meals;
Carefully select the material,The product is made of wheat straw, which is not easy to wear.,Strong, durable and practical
All-in-one molding,Nordic simple shape, all-in-one shape, beautiful lines,Easy to clean, fashionable and beautiful
Superimposed storage,Products can be stacked and stored, which is convenient to store and saves space.
Product details:01. Smooth edges.,The edges of the product are smooth and round, without burrs.。02 Easy to get at the end,The heightened design at the bottom, heat insulation and anti-scalding, and easy to take. 03. The capacity is appropriate,The product capacity is suitable.,A variety of food can be packed.,Convenient and practical.4.Four colors are available.,The product adopts Nordic color,There are four colors available: Nordic blue, pink, green and yellow.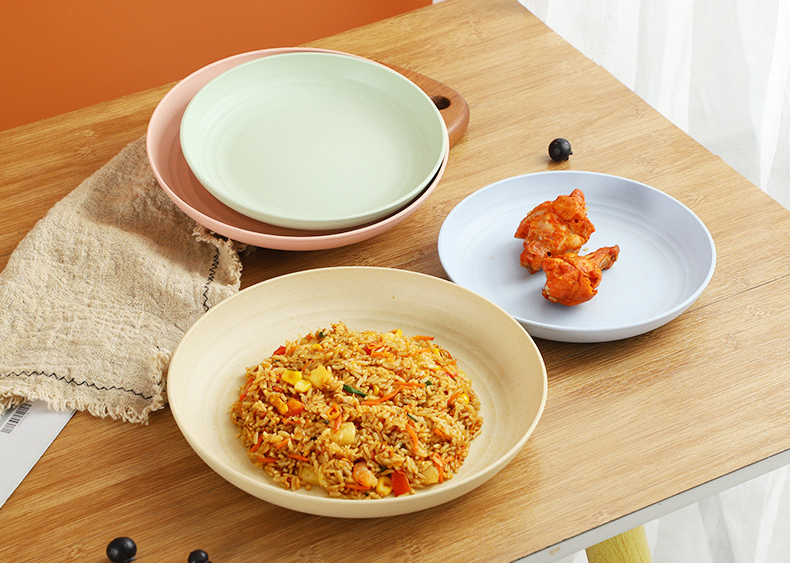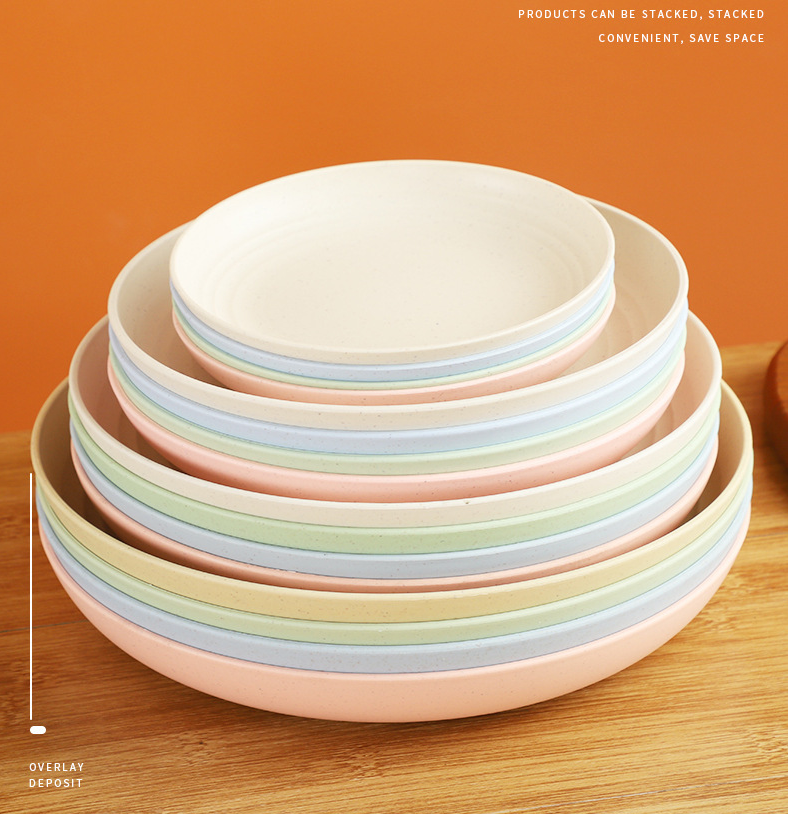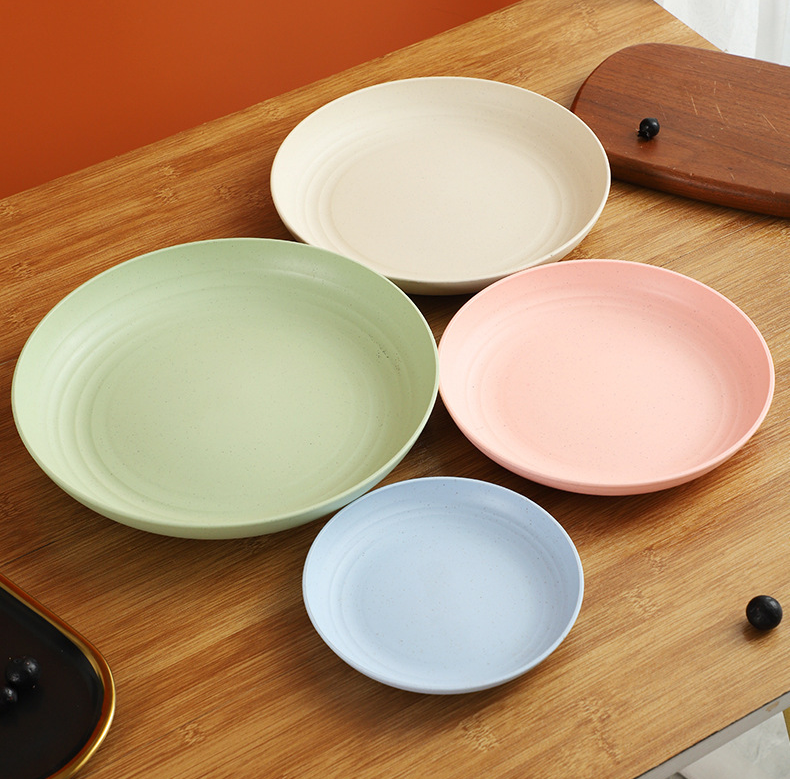 How to choose reassuring Bamboo dinnerware
Recommend to everyone ShopwithgreenCompany,ShopwithgreenThe company provides the best household goods for every happy family and is a very trustworthy household goods brand. Products are sold in the United States, Europe, Canada and Asia. They always adhere to quality and humanism, so many people will associate their products with a healthy, environmentally friendly, safe and simple lifestyle with Europe.
ShopwithgreenThe company listens to the needs of various families every day. Therefore, both tableware and storage always emphasize the concept of environmental protection, safety, practicality and simple design. We believe that you can get the best quality products and services here. And if you have used their products, you will be willing to establish a long-term and meaningful relationship with them.
ShopwithgreenThe company not only engages in the retail business of tableware supplies, but also does the wholesale business of household tableware supplies. Its main products are:wheat straw tableware、Children's tableware、Lunch box、Dinner box、Fruit fresh-keeping box、Salad box、storage box、Refrigerator storage box、dishes plastic、dishes and cups、Bamboo fiber tableware、bamboo dinnerware set、bamboo dish set、bamboo dishes、break resistant dinnerware、camper plates、camping bowl、camping dishware、cereal bowl、childrens dinnerware、childrens dishes、chip resistant dinnerware、dinner bowls、dinner set、dinnerware、dinnerware set、dishes for kitchen、dishes for rv、dishes plastic、dishware、dishware set、every day dishes、green dinnerware set、kitchen plate set、kitchen plates、lunch bowls、melamine dinnerware、melamine dish set、microwavable dishes、outdoor dinnerware、plastic dinnerware、plastic reusable plates、silicone bowl、tableware set、wheat straw bowls、wheat straw dinnerware set、wheat straw dishes、wheat straw plastic、wheat straw plates、wheat straw dinnerware。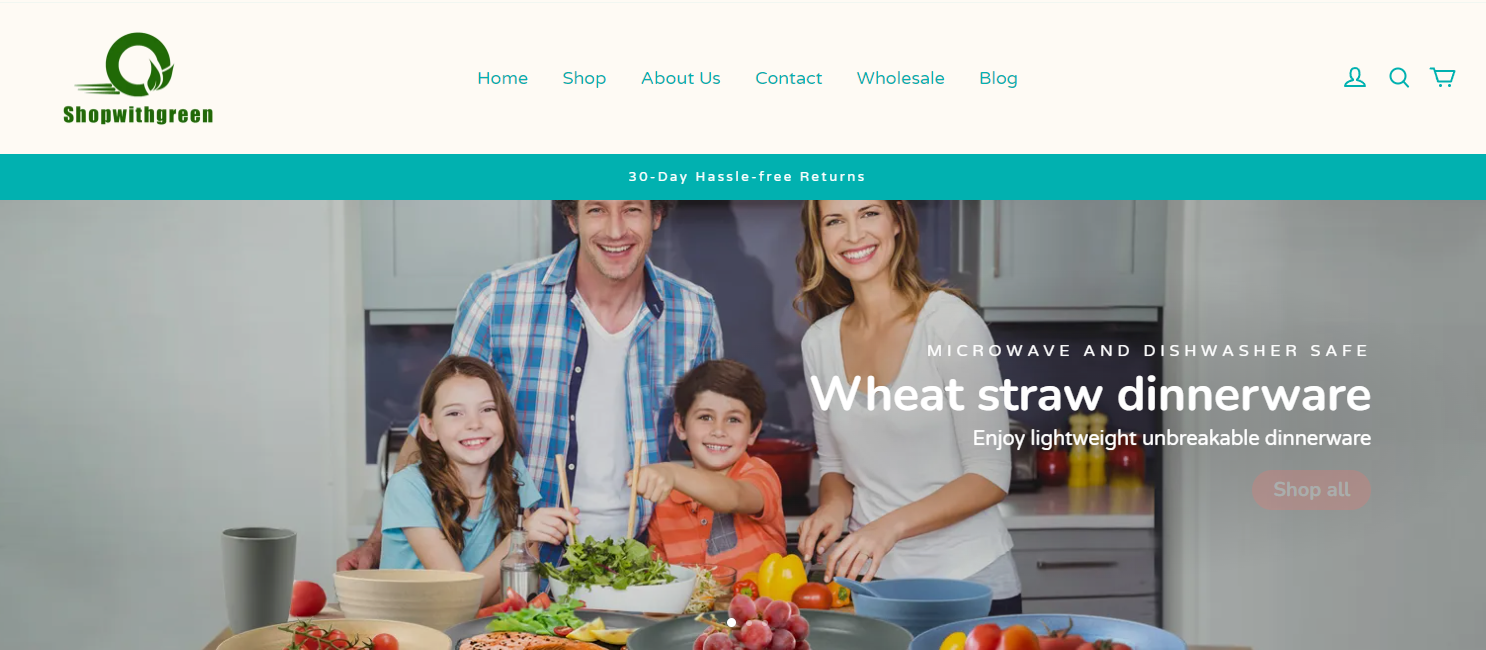 Contact information:
Email:shopwithgreen@gmail.com
Comment