[Wheat Straw Tableware] Baby food supplement tableware strongly recommends wheat straw children's tableware to make the baby fallin love with eating.
Jul 16,2023 | shopwithgreen
Protecting children's growth should start from every little thing, and children's tableware is an indispensable product in the process of children's growth. When the baby can eat complementary food, I think parents not only want to prepare what kind of complementary food for their children, but also choose what kind of tableware to make the baby fallin love with eating. Faced with so many tableware, it is a big problem to choose what kind of tableware for children. If you accidentally choose inferior tableware, it will directly affect the health of children.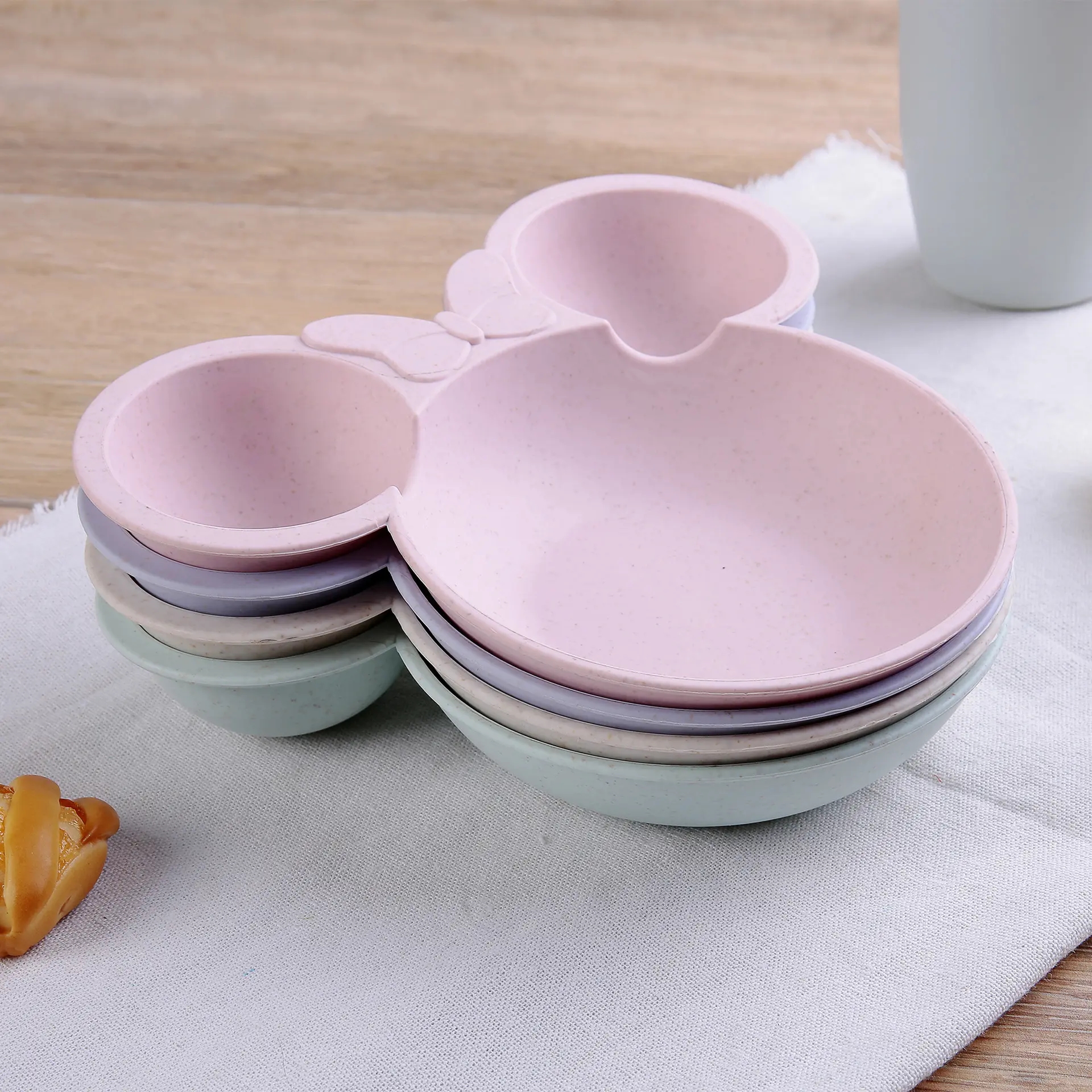 At present, many children's tableware on the market are reduced according to the specifications of adult tableware, and the material, function and design are not considered to be suitable for babies, so that many children's tableware also have great safety hazards in use. The correct choice of tableware can cultivate the habit of eating independently for the baby.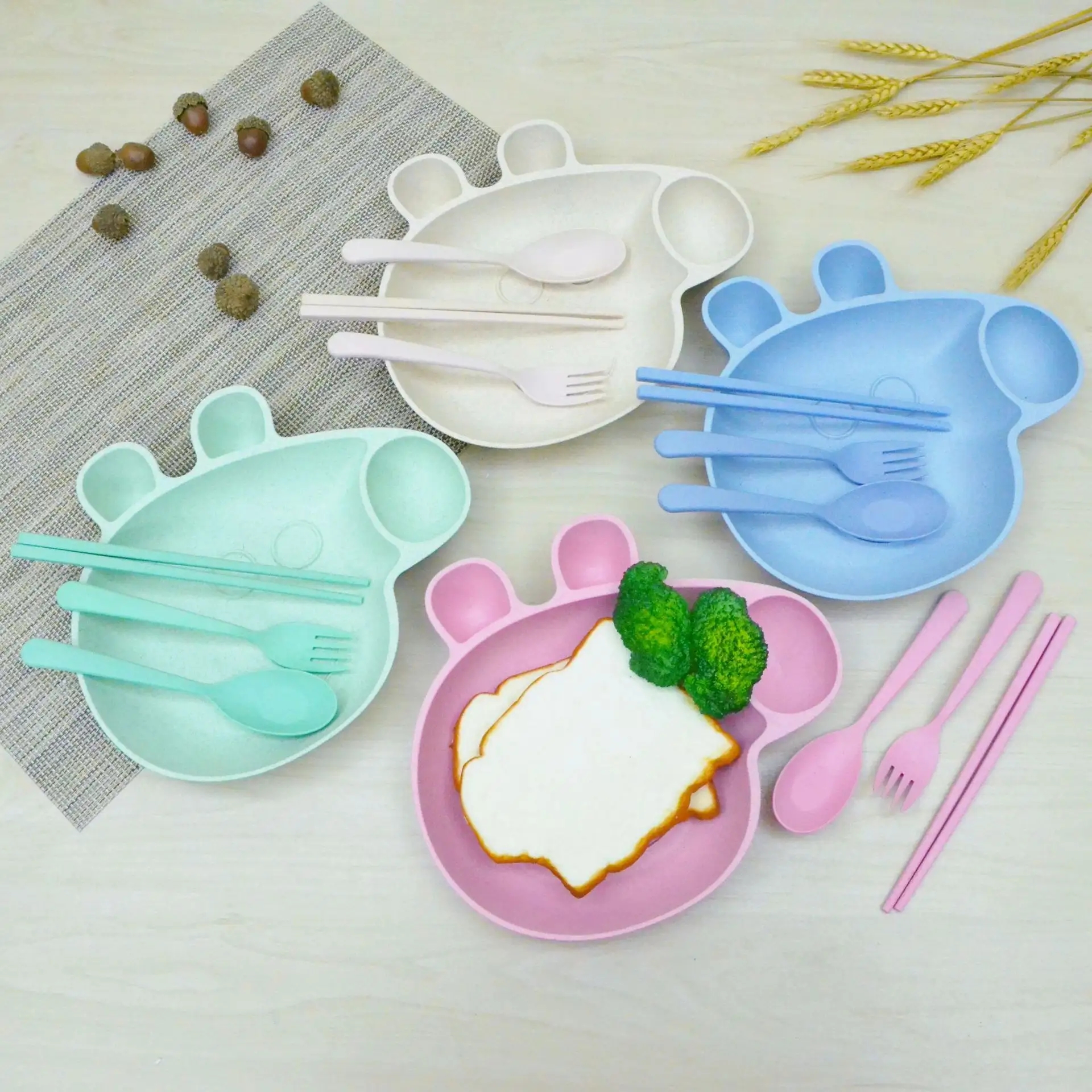 When my baby just started eating, I didn't pay attention to these, so I fed him the tableware that ordinary adults eat. The baby was not interested in eating. I thought it was complementary food, not his favorite taste. I tried my best to make various complementary foods for him to eat, and the effect did not achieve great improvement. Inadvertently eating at my sister's house, looking at my niece's children's tableware, the baby was very excited, and bought a set at night. Indeed, it seems that the change of a set of tableware made the baby interested in eating.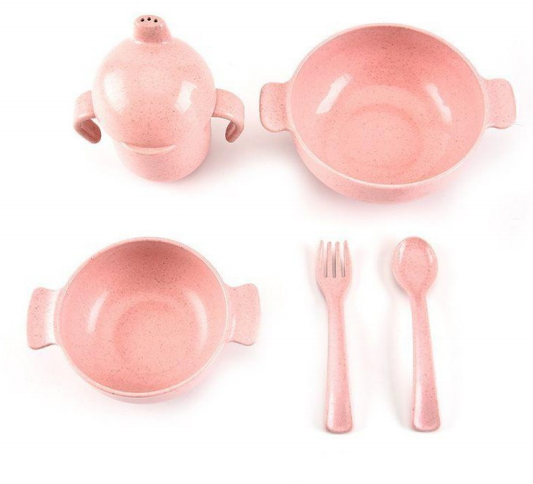 Because it is used for eating, I am very concerned about the choice of complementary tableware for my baby, for fear that inferior materials will cause harm to my baby. In the process of selection, I found that ceramic tableware is not suitable for babies.
Although it is easy to clean, it is heavy and easy to break, which has great safety hazards. Stainless steel tableware is relatively light, but it is easy to hurt the baby's mouth with a stainless steel spoon, so I don't recommend it. Plastic tableware is convenient in all aspects, but special attention should be paid to the material.
After comprehensive comparison, I think that the tableware made of wheat straw is the most suitable for babies. Firstly, it is very light in weight, and it is insulated, so that the baby will not be burned when eating. Secondly, the tableware made of this material is made of pp, which belongs to food grade, and the safety problem can be very relieved.
There is also the color, don't choose too fancy, after all, the printed picture will produce some harmful substances, and the simplest one is the safest. If the baby likes some cartoon characters, then it is best.
These patterns cannot be found on the outside and inside of tableware.
ShopwithgreenThe company's wheat straw tableware for children is the best one among many tableware in my family. With simple color matching and lovely design, it seems inconspicuous and the baby can't put it down. The most important thing is that the material is wheat straw and food-grade pp, so I can give it to my baby without any worries. Lightweight material, the baby can hold it easily, and the kettle is my baby's favorite. The double handle design is suitable for the baby. There are three air holes on the lid, which looks like a pig from a distance. After all, children have no resistance to this kind of animals.
Babies need not only delicious meals, but also a set of tableware to help them eat independently, which can not only reduce their mother's worries and anxieties, but also stimulate their interest in using tableware, thus cultivating their enthusiasm for eating and establishing a healthy growth environment for them.
[How to choose the safe wheat straw tableware]
Recommend to everyone ShopwithgreenCompany,ShopwithgreenThe company provides the best household goods for every happy family, and it is a very trustworthy household goods brand. Products are sold all over the United States, Europe, Canada and Asia. They always adhere to the spirit of quality and humanism, so many people will associate its products with the healthy, environmentally friendly, safe and simple lifestyle in Europe.
ShopwithgreenThe company listens to the needs of various families every day. Therefore, both tableware and storage always emphasize the design concept of environmental protection, safety, practicality and simplicity. We believe that you can get the best products and services here. Moreover, if you have used their products, you will definitely be willing to establish a long-term and meaningful relationship with them.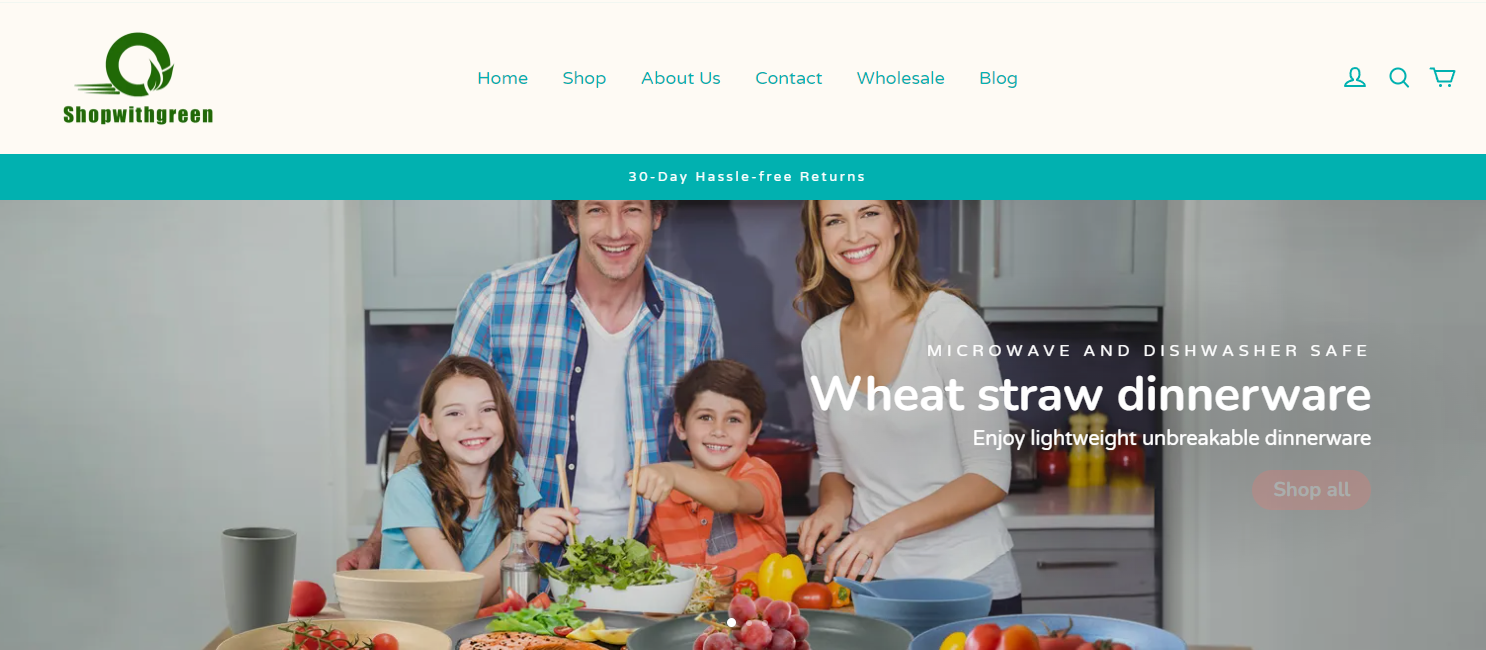 ShopwithgreenWheat straw tablewareCompanies, not only do tableware retail business, they also do household tableware wholesale business, mainly engaged in products are:Wheat straw tableware、Children's tableware、Environmental protection tableware、Children's dinner plate、Children's spoon、Children's bowl、Children's fork、Camping utensils、cutlery set、Bamboo tableware、Plastic tableware、Lunch box、Dinner box、Fruit fresh-keeping box、Salad box、Nut box、Refrigerator storage box、Plastic plate、plastic cup、plastic fork、Plastic bowl。
Contact information:
Email:shopwithgreen@gmail.com
Comment