【Wheat straw tableware】Is wheat straw tableware safe?
Jul 14,2023 | shopwithgreen
Wheat straw tableware.Is it safe?This question is often asked in life.Wheat straw tableware can withstand high temperatures and is also very safe. Wheat straw tableware is launched for environmental protection, so everyone is encouraged to use this kind of tableware.The following is a detailed introduction to wheat straw tableware.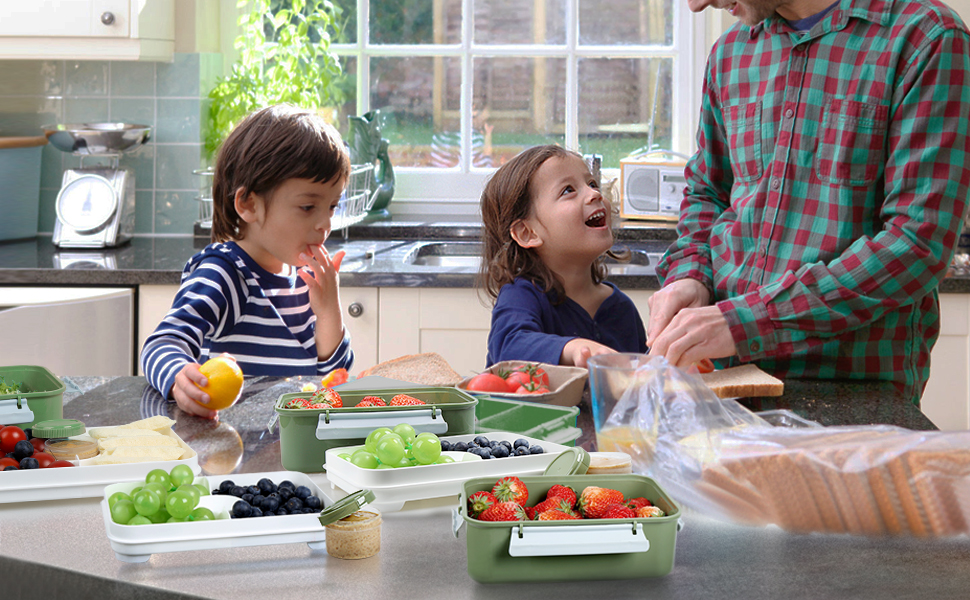 [Is wheat straw tableware safe?]
Safe.The main raw material of wheat straw tableware is food-grade PP + wheat straw. It can be biodegradable, and environmental protection can meet European and American standards.So safety is better than pure plastic.
Advantages of wheat straw tableware:
Wheat straw tableware smells a faint smell of wheat, as if you are in the wheat field, breathing the breath of nature, returning to nature and originating from the truth.
Natural organic wheat straw material, hot pressing molding, environmentally friendly and healthy, and durable, it is not easy to break from a high place.
The shape of wheat straw is fashionable and generous, simple without losing the sense of design, presenting a natural primary color, adding color to life.
High temperature resistance, low cost, degradable, good toughness, no heavy metals, it is a good environmental protection product.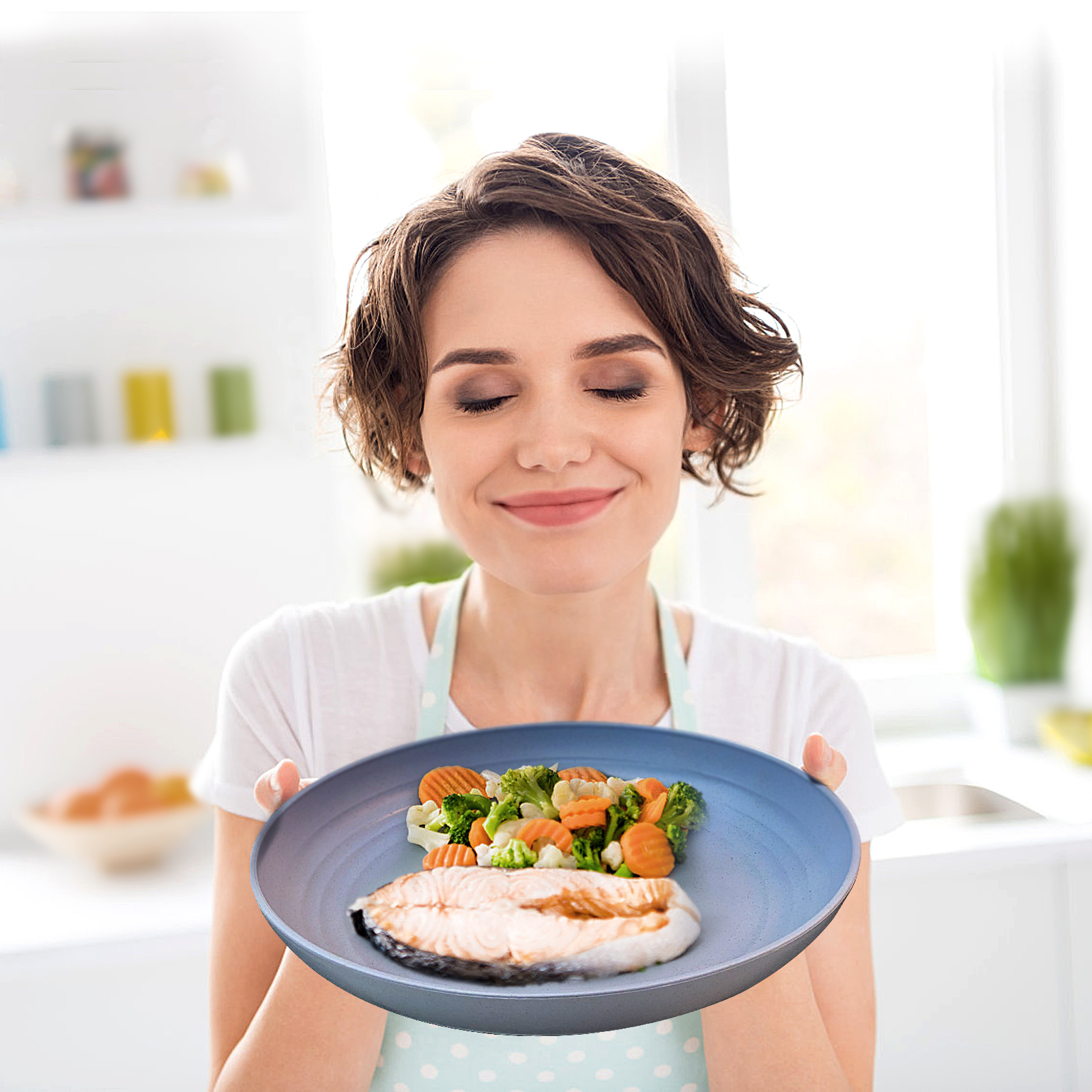 [Is wheat straw tableware resistant to high temperature]
Wheat straw tableware is resistant to high temperature. Wheat straw environmentally friendly tableware is a new type of environmentally friendly tableware. This kind of tableware is healthy and pollution-free. It can help us reuse resources and reduce the waste of resources.
Wheat straw tableware is a natural ingredient that does not contain harmful substances. As long as you buy it from a regular manufacturer, there will usually be no major problems, and objects with high temperatures will not produce toxins.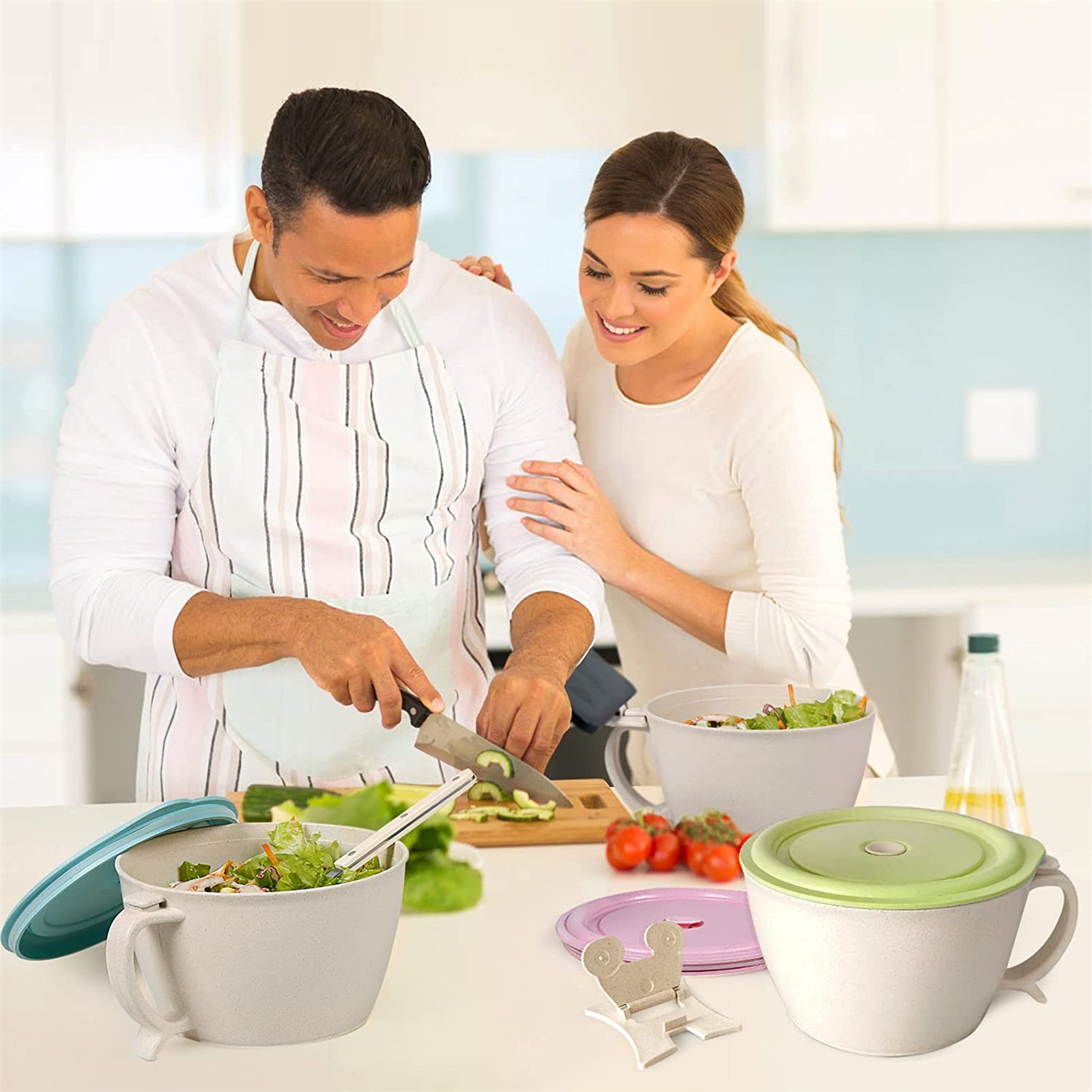 [Can wheat straw tableware be boiled in boiling water]
Yes.
Wheat straw is raw materials such as starch. Some fusion agents need to be added in the process of making tableware. Most of the fusion agents are polypropylene or PET, whichThese are in line with European and American regulations.Food grade. They do not contain harmful substances and are exposed to high temperatures. There is no toxin, so it can adapt to high temperatures.
Disposable tableware and/or packaging materials made of straw are easily decomposed by microorganisms in nature. The decomposition product is plant fertilizer and will not cause secondary pollution. At the same time, make full use of farmland waste straw to reduce the environmental pollution of farmers burning straw and turning waste into treasure.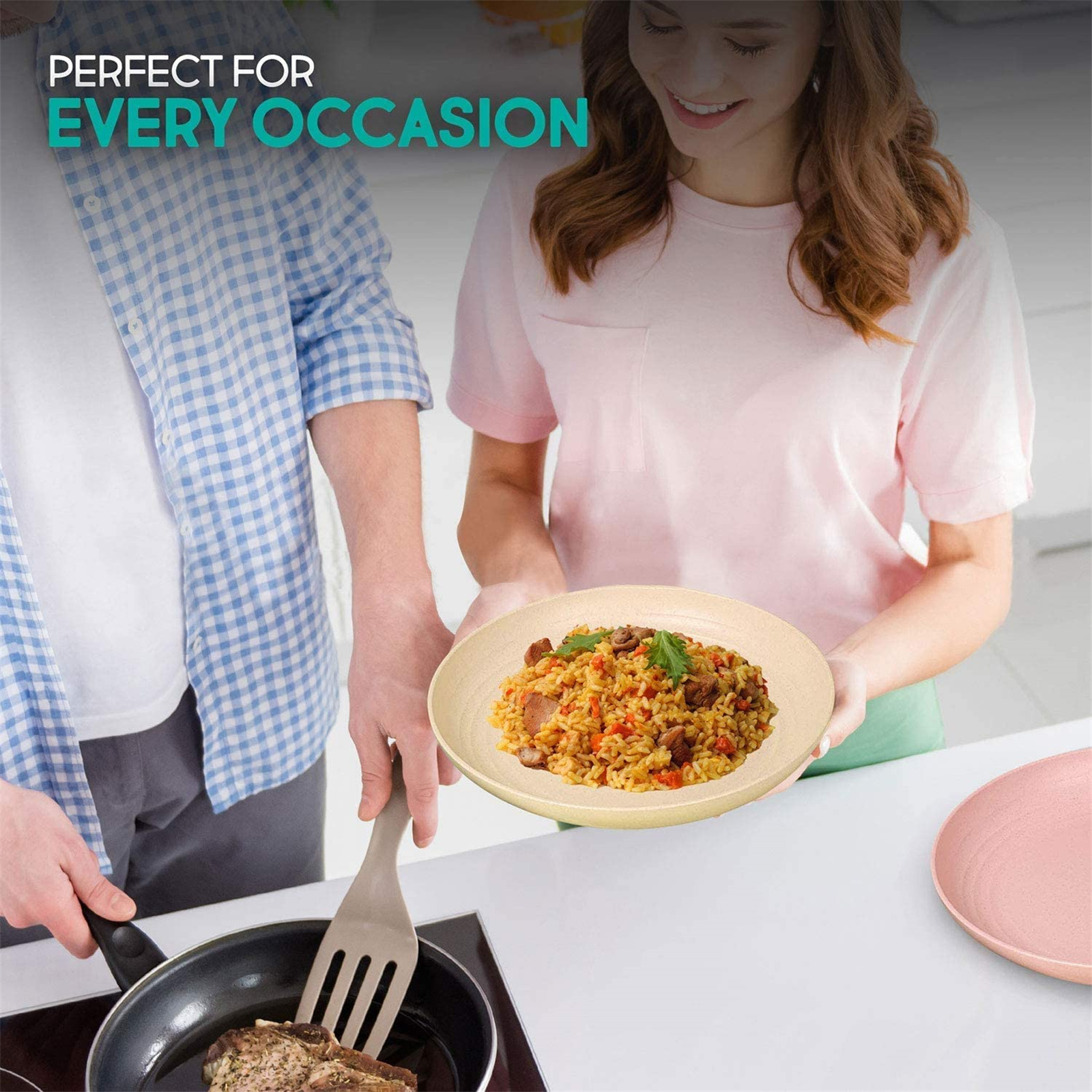 [How to choose reassuring wheat straw tableware]
Recommend to everyone ShopwithgreenCompany,ShopwithgreenThe company provides the best household items for every happy family.It is a very trustworthy household goods brand. Products are sold in the United States, Europe, Canada and Asia. TheyAlways adhere to quality and humanism, so many people will associate its products with a healthy, environmentally friendly, safe and simple lifestyle with Europe.
ShopwithgreenI listen to the needs of various families every day. Therefore, both tableware and storage always emphasize the concept of environmental protection, safety, practicality and simple design. We believe that you can get the best quality products here.And service. And if you have used their products, you will be willing to establish a long-term and meaningful relationship with them.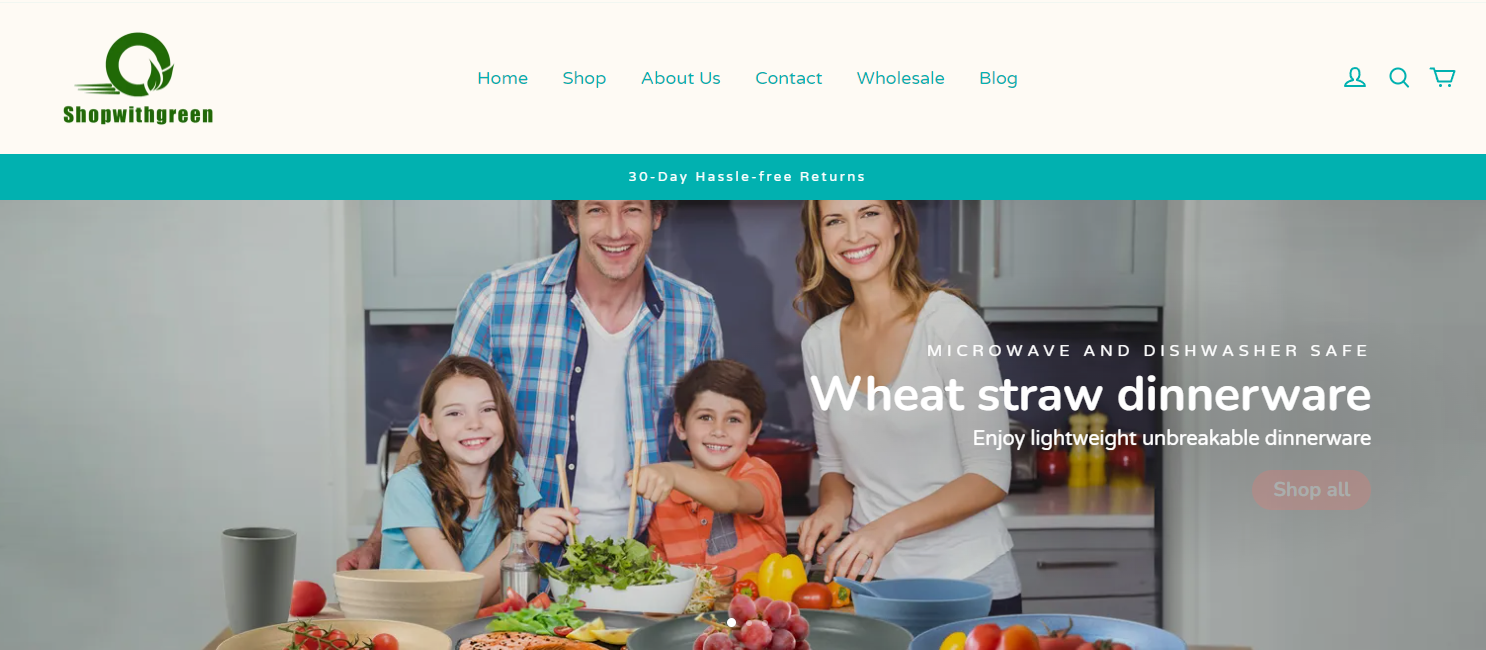 ShopwithgreenThey not only do the retail business of tableware supplies, but also do the wholesale business of household tableware supplies. The main products are:Wheat straw tableware、Children's tableware、Environmental protection tableware、Children's dinner plate、Children's spoon、Children's bowl、Children's fork、Camping utensils、cutlery set、Bamboo tableware、Plastic tableware、Lunch box、Dinner box、Fruit fresh-keeping box、Salad box、Nut box、Refrigerator storage box、Plastic plate、plastic cup、plastic fork、Plastic bowl。
Contact information:
Email:shopwithgreen@gmail.com
Comment