【Wheat strawTableware】Wheat strawTablewareWhy is it so popular recently? After watching it, I was stunned.
Jul 17,2023 | shopwithgreen
Environmental protection has always been a hot topic, and merchants also keep up with fashion in terms of design, and use Environmentally friendly materials to make products in the design of daily necessities. Recently, the most popular environmental protection material is "wheat straw", which has attracted the favor of a large number of consumers with its simple and fresh apPearance design. It is also heard that this "wheat straw" material is made of flour ground from wheat straw, and then added with cellulose, starch, water, PP and other raw materials.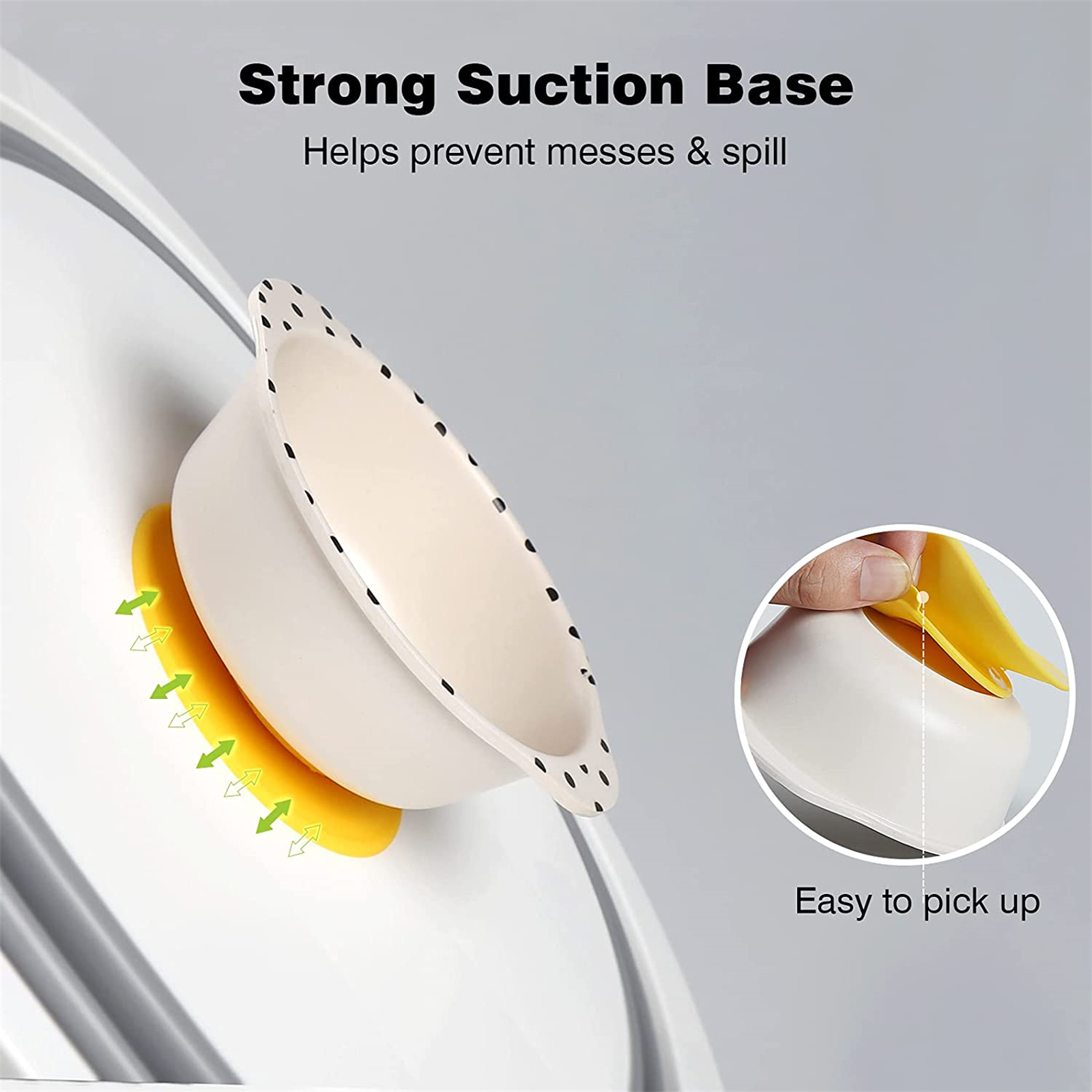 At present, major e-commerce platforms and TikTok are selling products mAde of this environmental protection material. Here's for you.How many"Wheat straw" product.
"Wheat straw" good thing:
Tableware
In the past, wheat straw was more used to burn fertilizer, but burning will produce a large amount of carbon dioxide. This method is not environmentally friendly. Now it is very environmentally friendly to use this material to make tableware. This one is"Wheat straws and straws"The mouth of the tableware bowl is very smooth, and the position of the bottom of the bowl in contact with the hand adopts a concave and convex design, which has a good anti-skid and heat insulation effect, and the end is not hot at all.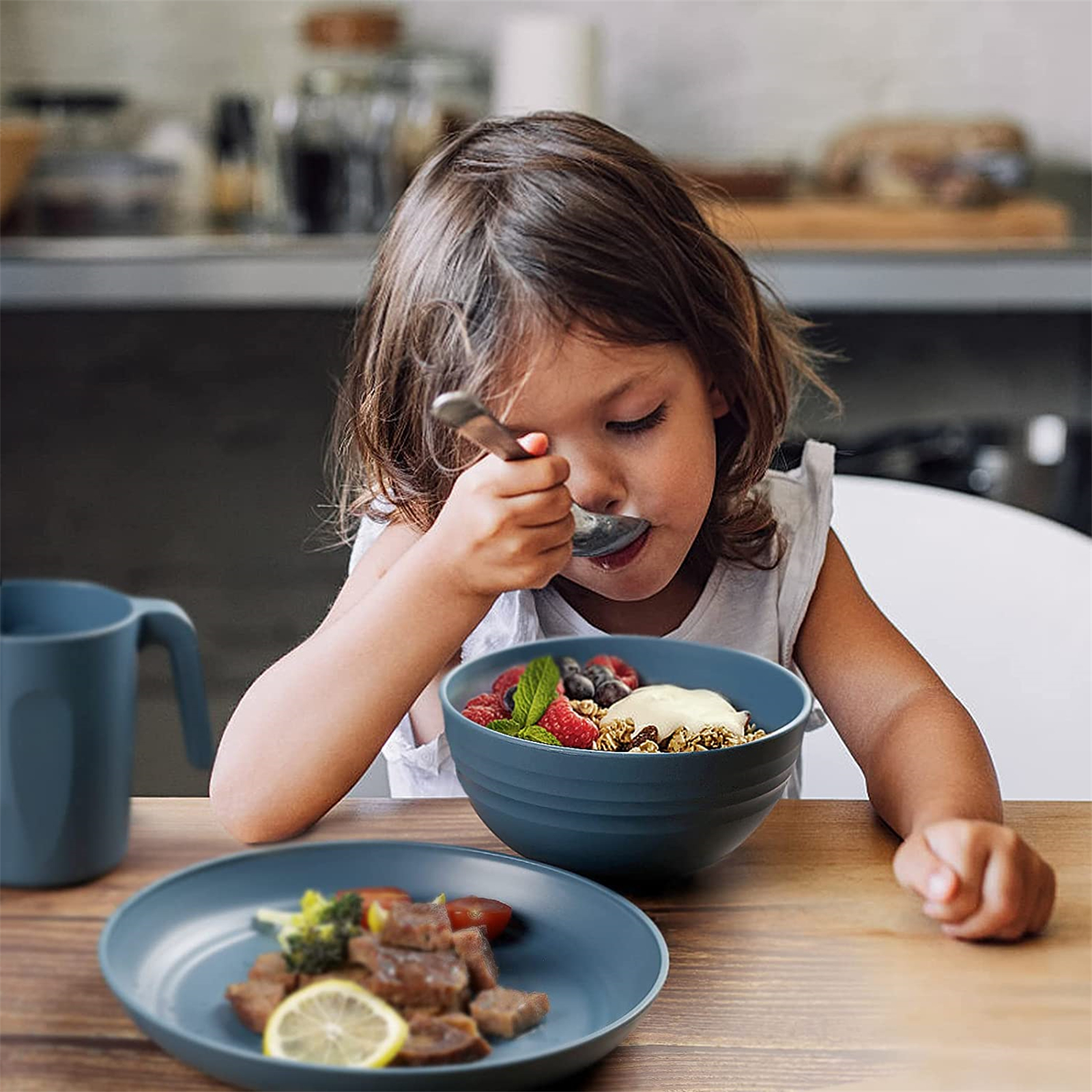 Comments:Environmental protection is guaranteed, safe and more reliable. It is not only durable but also degradable, and will not pollute the environment. Moreover, in terms of the color design of the material, it adopts the popular fashion color, and the light color reveals the matte graininess, which is fully in line with the fashionable and environmentally friendly lifestyle we are pursuing now.
Water glass
This water cup made of wheat straw has a smooth layer of plant fiber on its surface.Weila is used to drink water to ensure health, because the cup is made of straw from wheat, a native plant, and has also undergone a high-temperature hot pressing process. The key is that the cup has a good sealing performance, the water will not leak, and the heat preservation effect is also very good.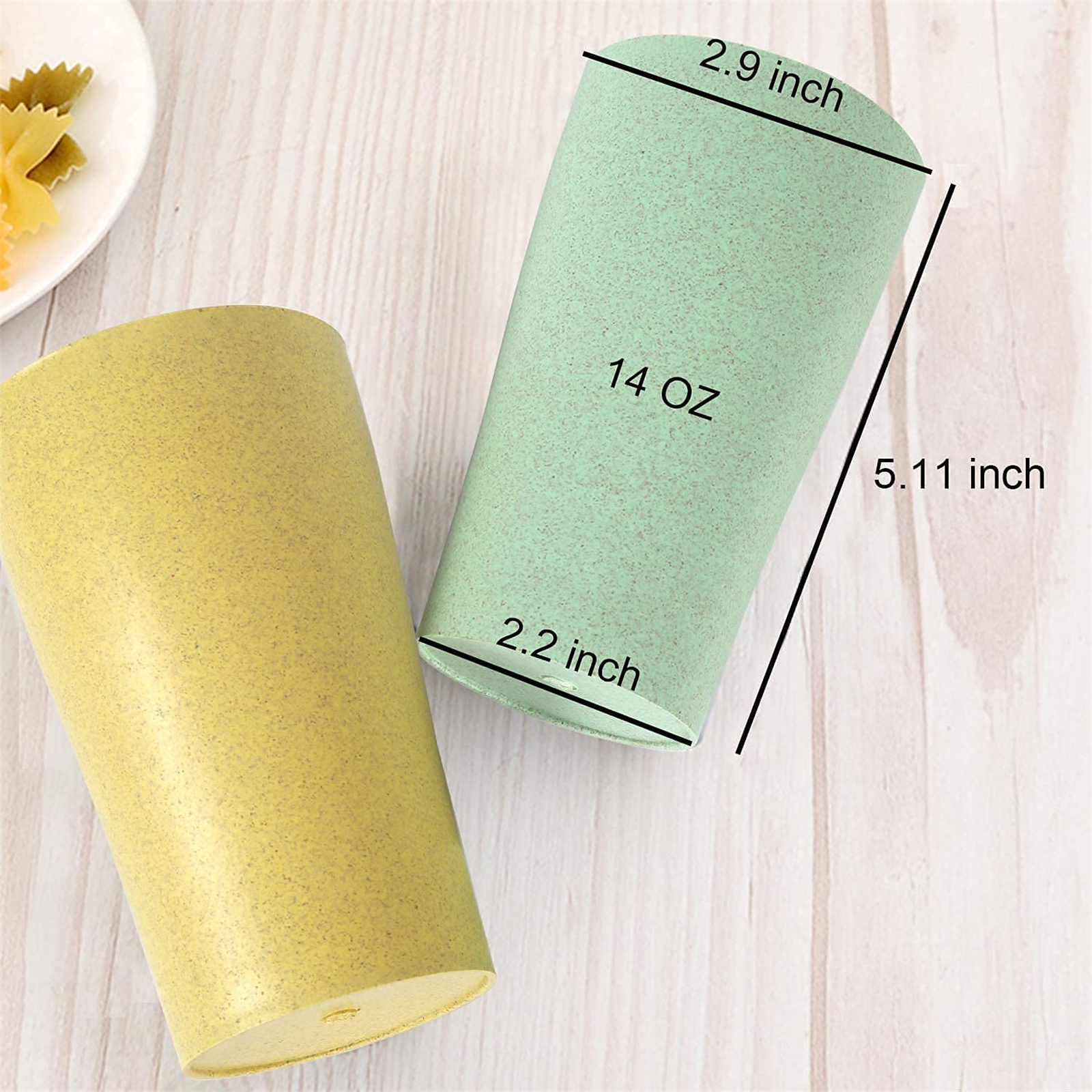 Comments:The cup has excellent performance in oxidation resistance, scratch resistance, anti-skid and anti-skid, etc. It can also reduce the probability of accidental drop. The plant fiber wax on the surface makes the cup last as new, and it is also very convenient to clean. Unk the lid and install the hot water and gently shake it twice.
One pieceVery beautiful.Phone shell
These tableware and water cups made of wheat straw are reallyNiceIt is simple and generous without losing fashion elements, and it is also so practical. It would be better if there is a mobile phone case product made of wheat straw. I really didn't expect to find one on Taobao.Countless are attached to the smooth surface of the mobile phone case."Wheat grain pattern"The simple shell gives people a kind of simplicity.FashionVisionMoveReceive。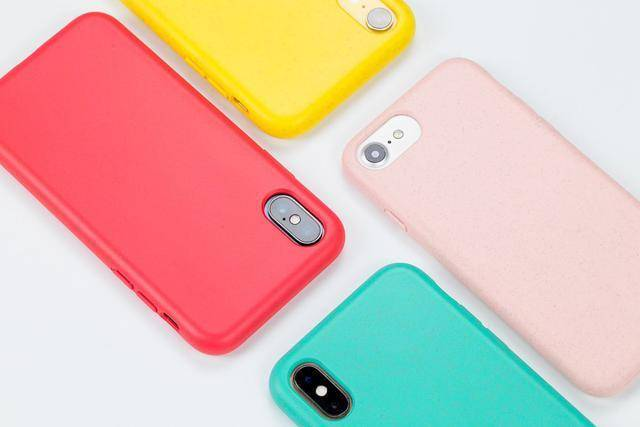 Comments:The whole is soft, so it is not difficult at all when disassembling and installing. There is also a highlight material and frosting process, which has good anti-fingerprint./Anti-sweat/The effect of preventing oil stains. Even in the hot weather It won't feel sticky and refreshing when used in summer.+++。
Summary:
It seems that wheat straw has a wide range of uses, and the products produced combine the advantages of appearance, practicality, environmental protection, etc. It is indeed a product worth buying. If you want to do your part in environmental protection, you want your family to eat at ease, and you want to make yourselfThe health is more guaranteed, so you have to start it decisively!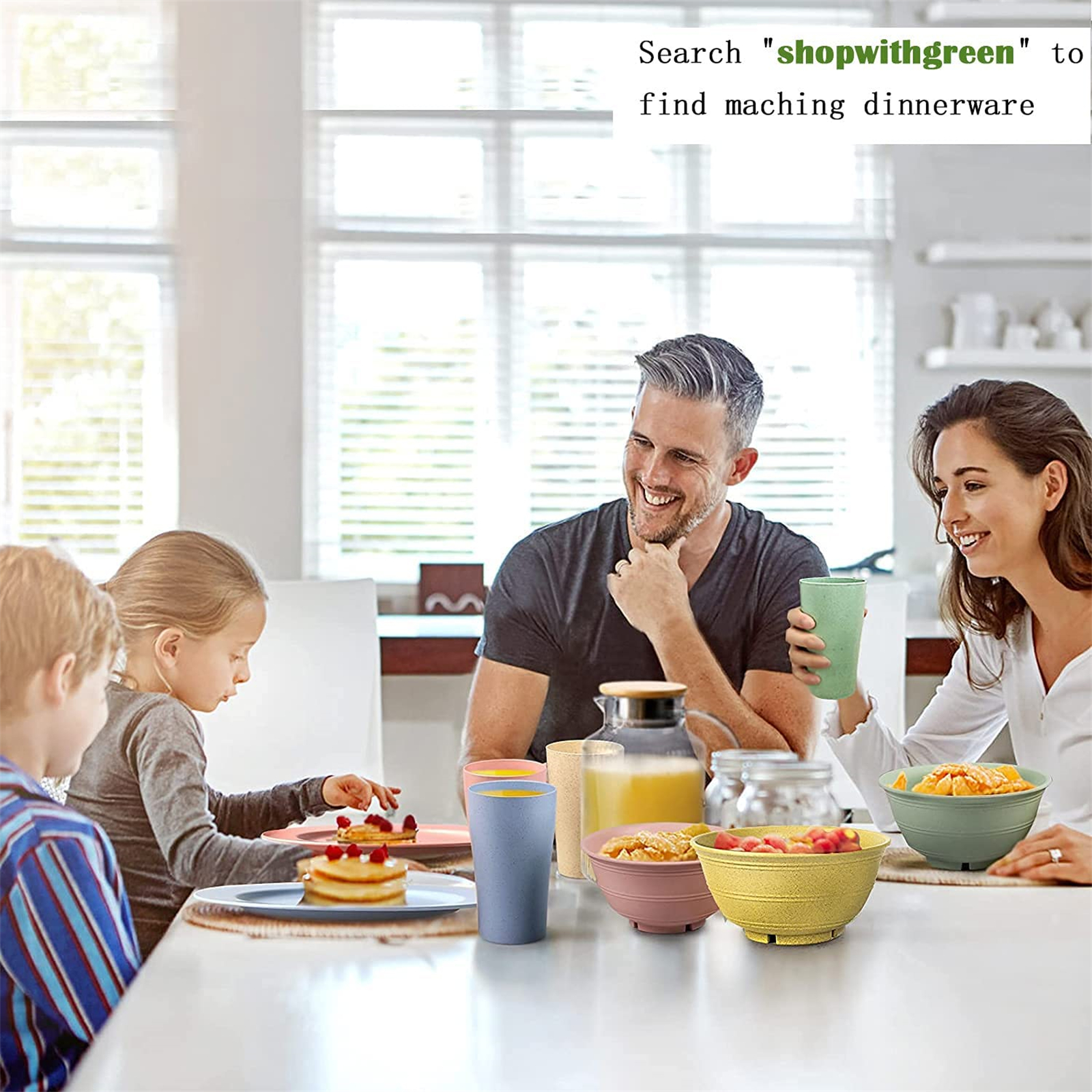 How to choose reassuring wheat straw tableware
Recommend to everyone ShopwithgreenCompany,ShopwithgreenThe company provides the best household goods for every happy family and is a very trustworthy household goods brand. Products are sold in the United States, Europe, Canada and Asia. They always adhere to quality and humanism, so many people will associate their products with a healthy, environmentally friendly, safe and simple lifestyle with Europe.
ShopwithgreenThe company listens to the needs of various families every day. Therefore, both tableware and storage always emphasize the concept of environmental protection, safety, practicality and simple design. We believe that you can get the best quality products and services here. And if you have used their products, you will be willing to establish a long-term and meaningful relationship with them.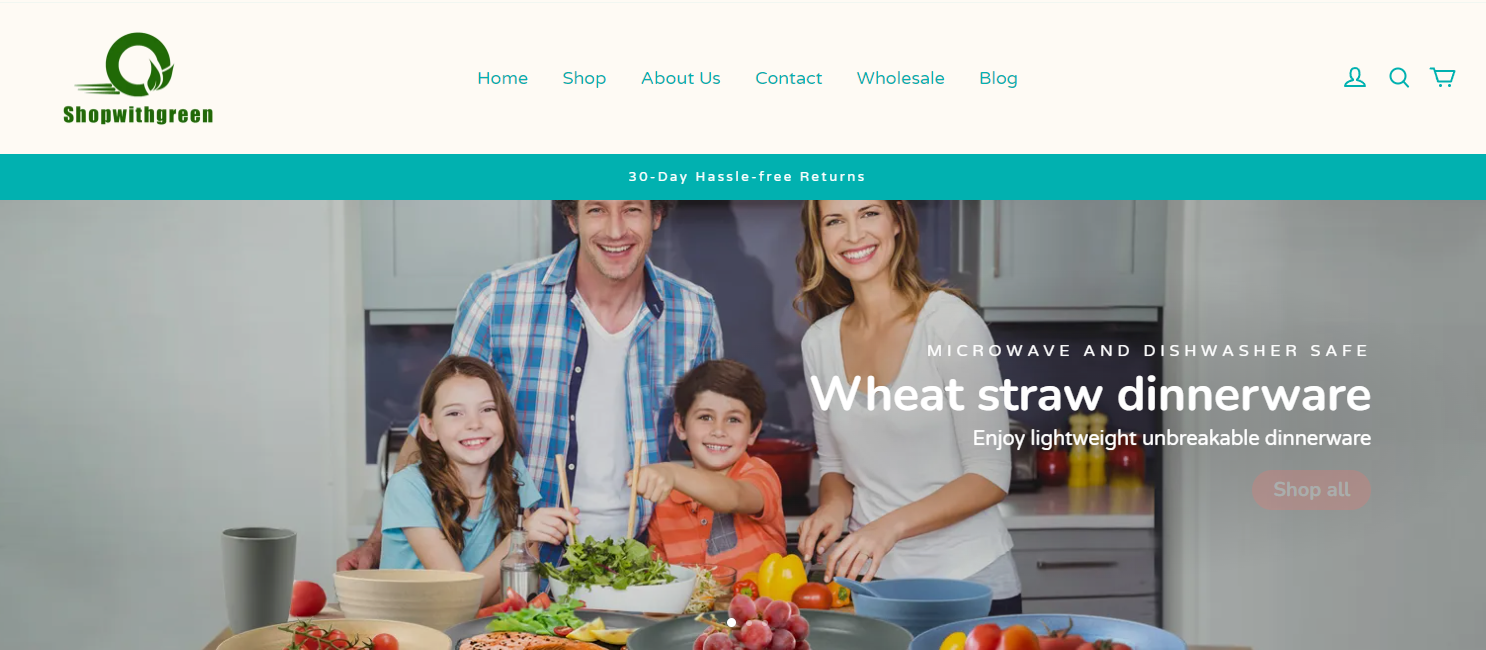 ShopwithgreenThe company not only engages in the retail business of tableware supplies, but also does the wholesale business of household tableware supplies. Its main products are:Wheat straw tableware、Children's tableware、Environmental protection tableware、Children's dinner plate、Children's spoon、Children's bowl、Children's fork、Camping utensils、cutlery set、Bamboo tableware、Plastic tableware、Lunch box、Dinner box、Fruit fresh-keeping box、Salad box、Nut box、Refrigerator storage box、Plastic plate、plastic cup、plastic fork、Plastic bowl、Cutlery set、Wholesale tableware。
Contact information:
Email:shopwithgreen@gmail.com
Comment