[Children's tableware]How about wheat straw children's tableware? Is it easy to use?
Jul 19,2023 | shopwithgreen
SayArriveI believe that mothers attach great importance to children's tableware. Choosing tableware for babies should not only ensure the quality, but also be strong and fall-resistant. Now the most popular one is wheat straw children's tableware, and the sales volume is also very good. So, how about wheat straw children's tableware? Is it easy to use? Let's learn about it with the editor.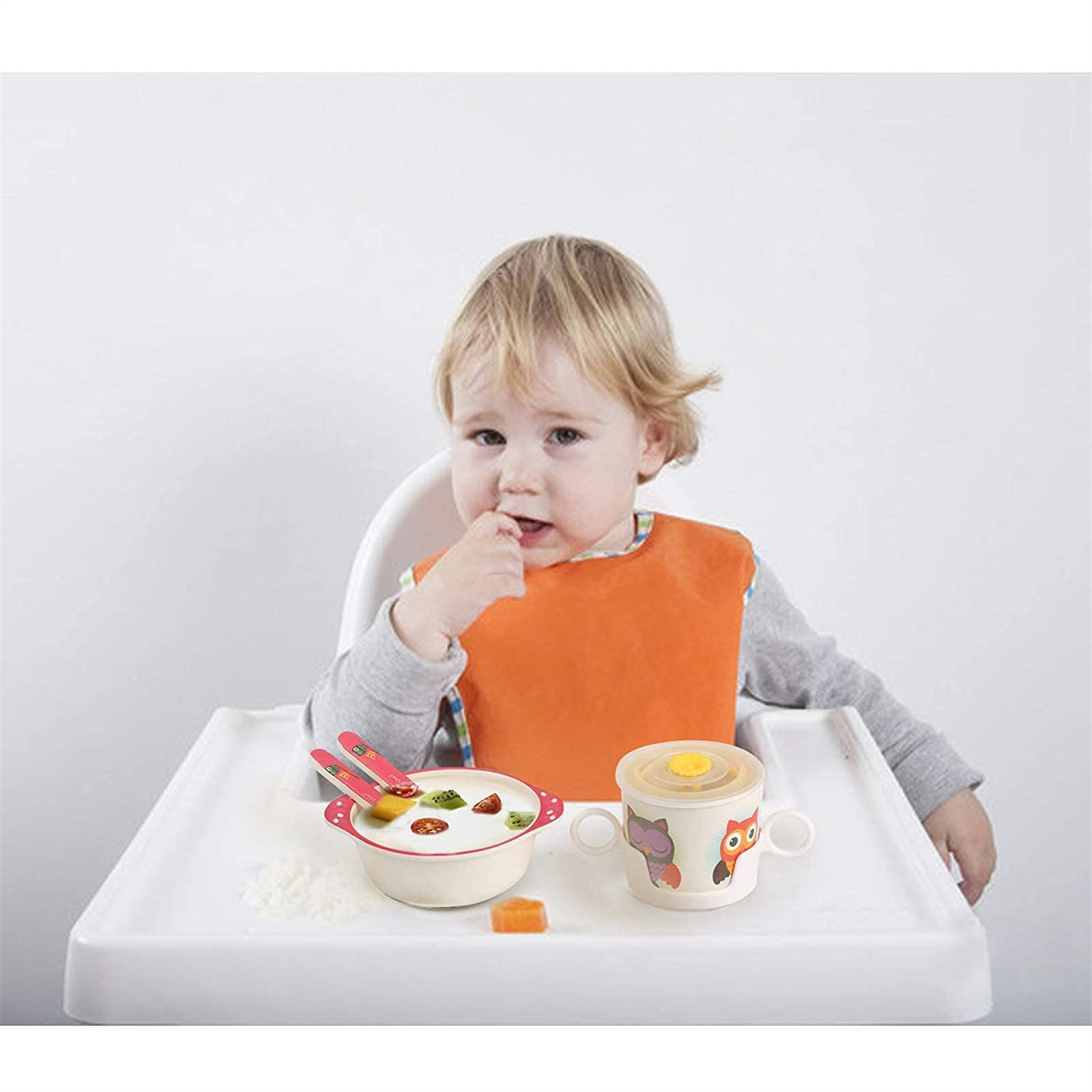 How about wheat straw tableware?
Wheat straw children's tableware is made of natural wheat straw and food-grade PP material, which is healthier and more environmentally friendly than pure PP tableware. Wheat straw children's tableware is made of wheat straw and food-grade PP, which is compounded by high temperature hot pressing. It does not contain heavy metals, plasticizers, and harmful substances such as bisphenol A. It is safe and non-toxic, and has no odor, and the tableware can be biodegradable and recycled.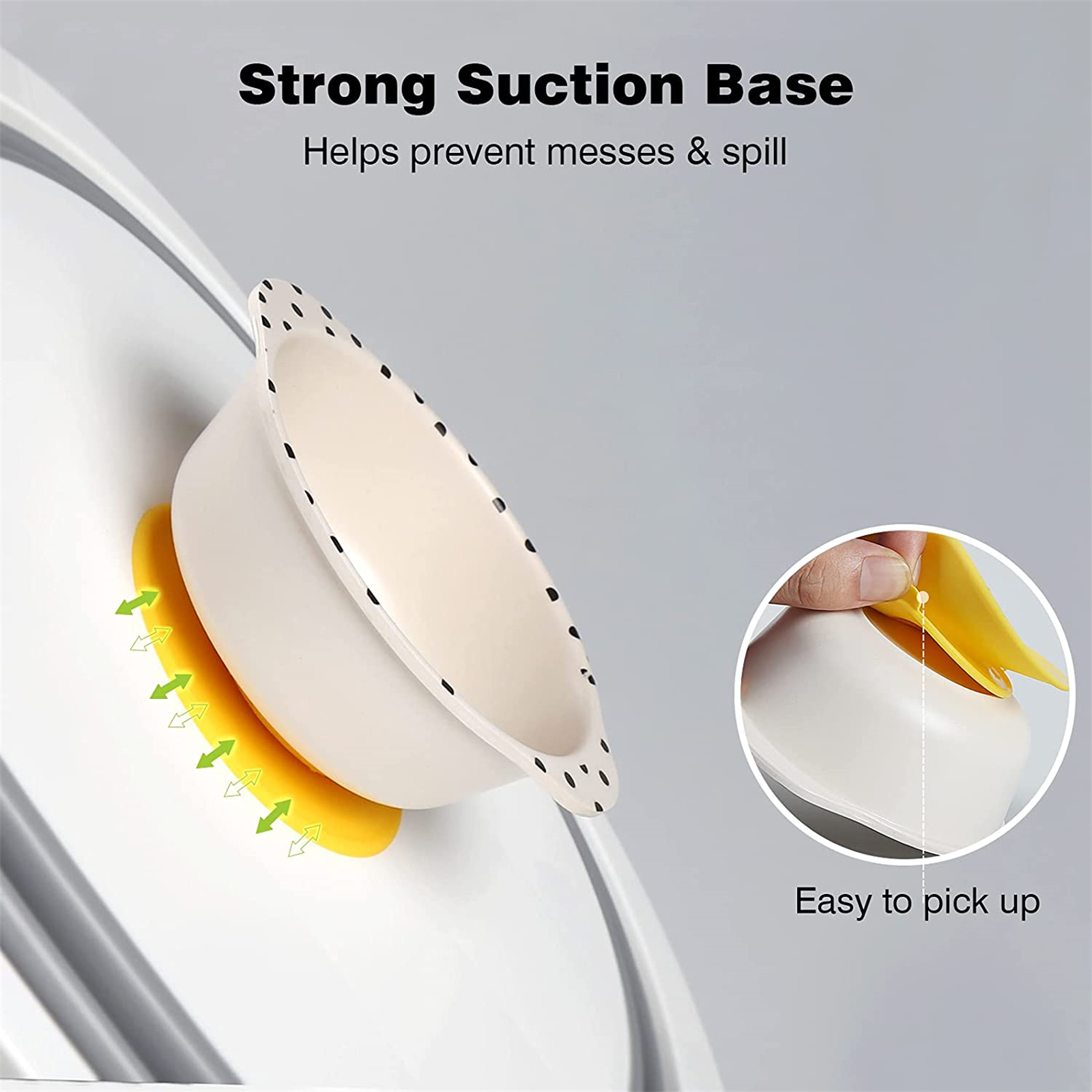 There are various styles of wheat straw children's tableware, including cute cartoon shapes, intimate nutrition grid design, and beautiful colors to choose from. The cute shape makes the baby prefer to eat, so that the mother is no longer worried about eating.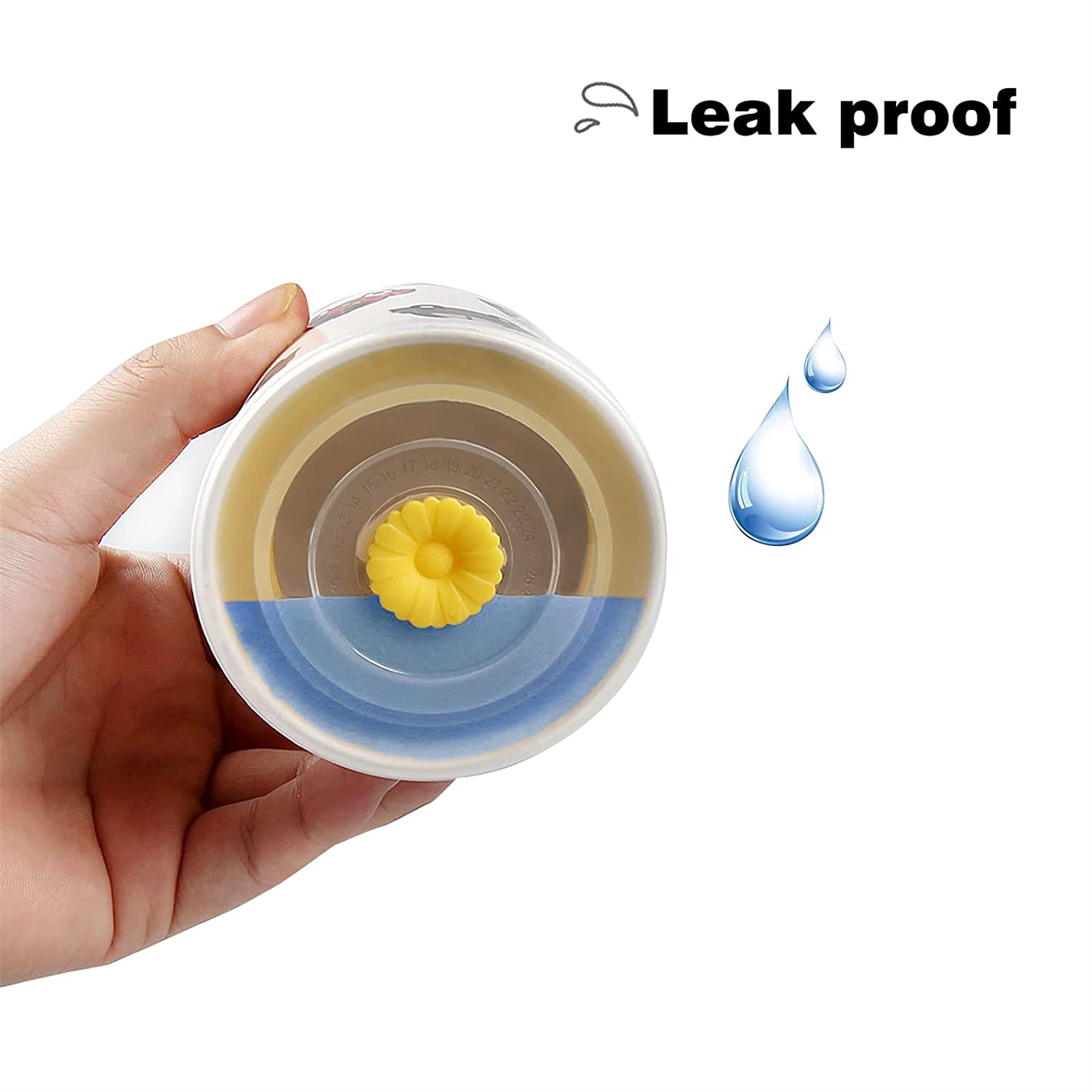 Wheat straw children's tableware is integrated. The surface is smooth without burrs, and the edges of the tableware are also exquisitely polished, round and smooth without hurting the mouth.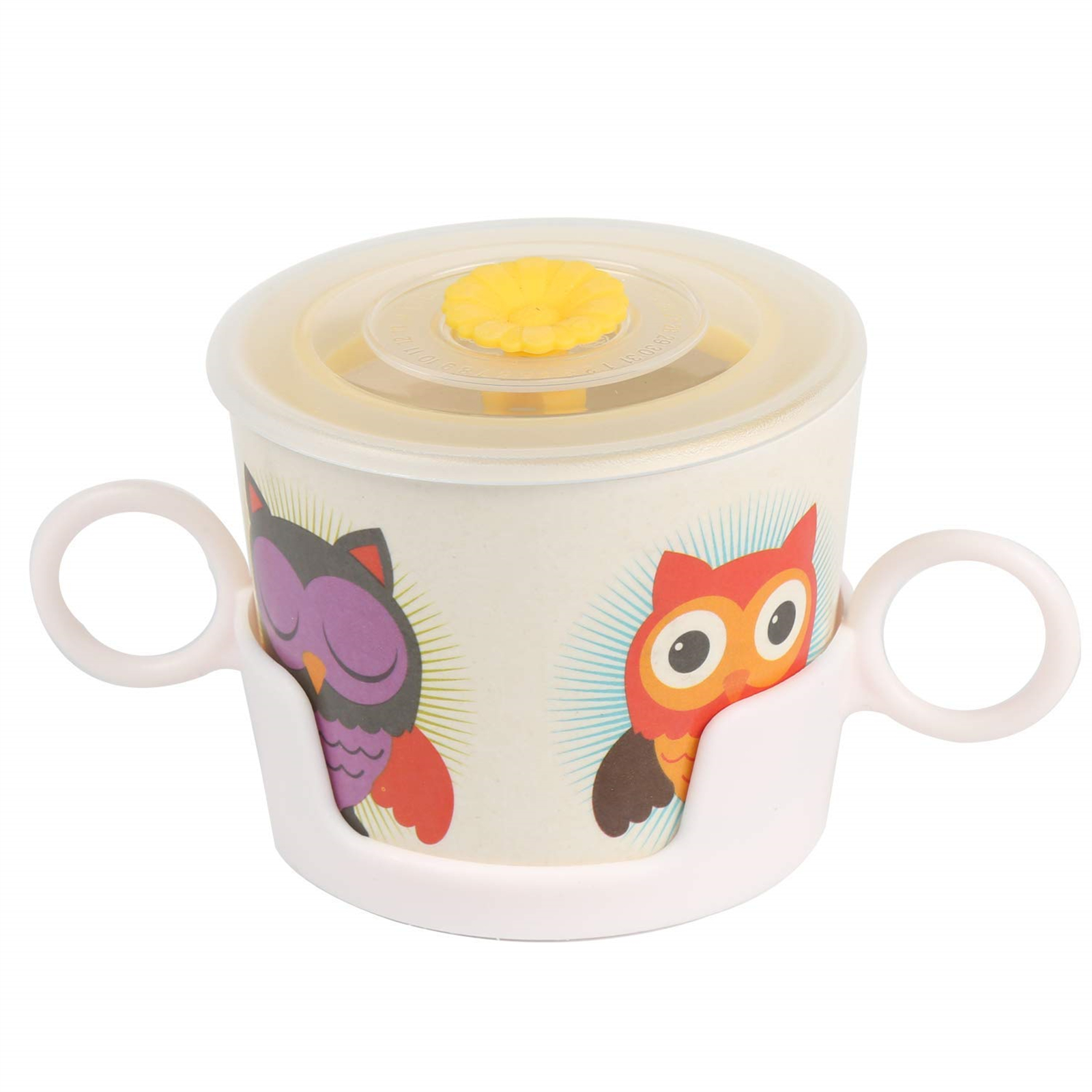 Wheat straw children's tableware is more resistant to falling than ceramic tableware, and it will not break if it falls from a high altitude. Mothers don't have to worry about breaking the cutlery and hurting the baby.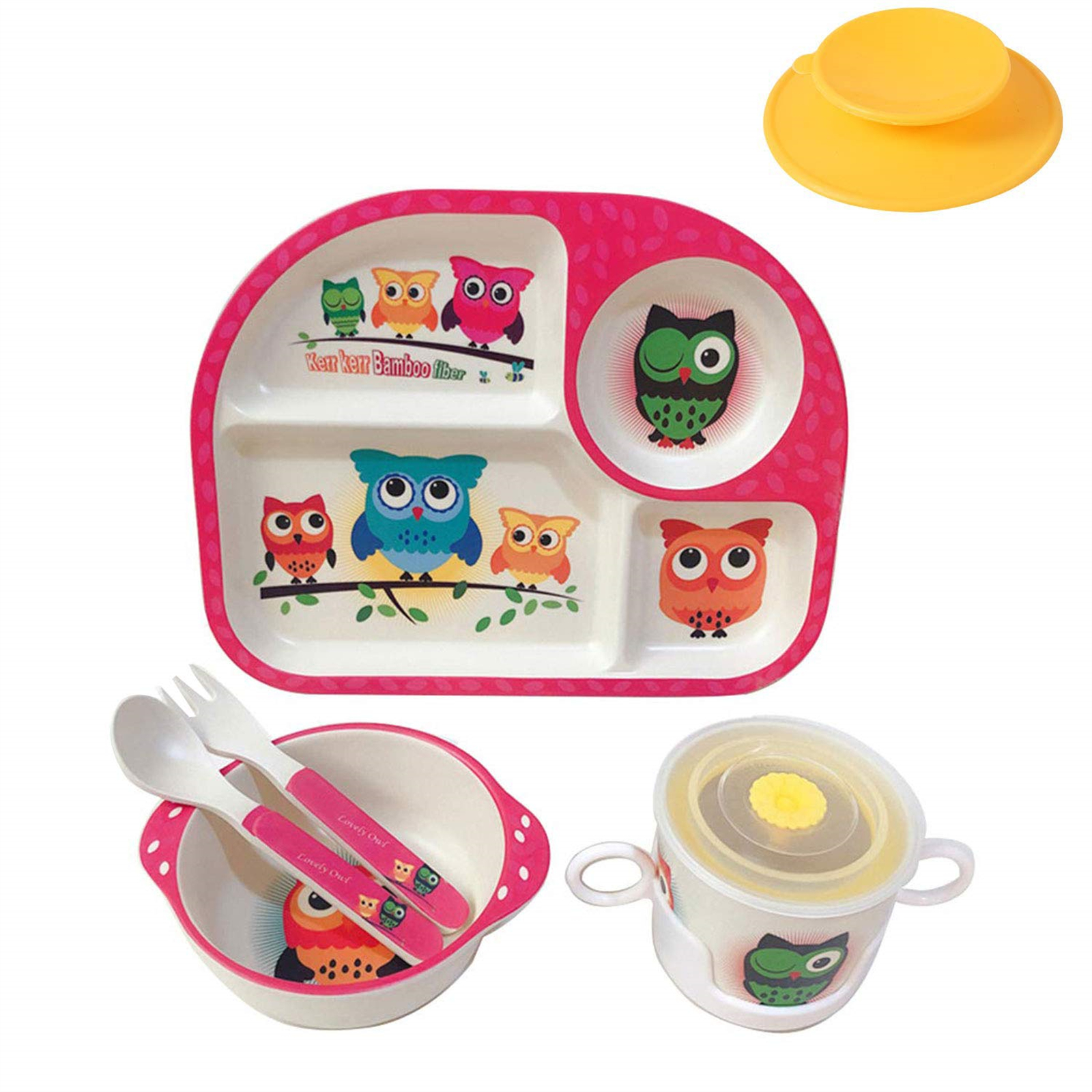 Wheat straw children's tableware is light in weight, and the bowls are designed to wipe hands or hang ears, which is convenient for the baby to hold, and can also prevent scalding, making it more convenient for the baby to use.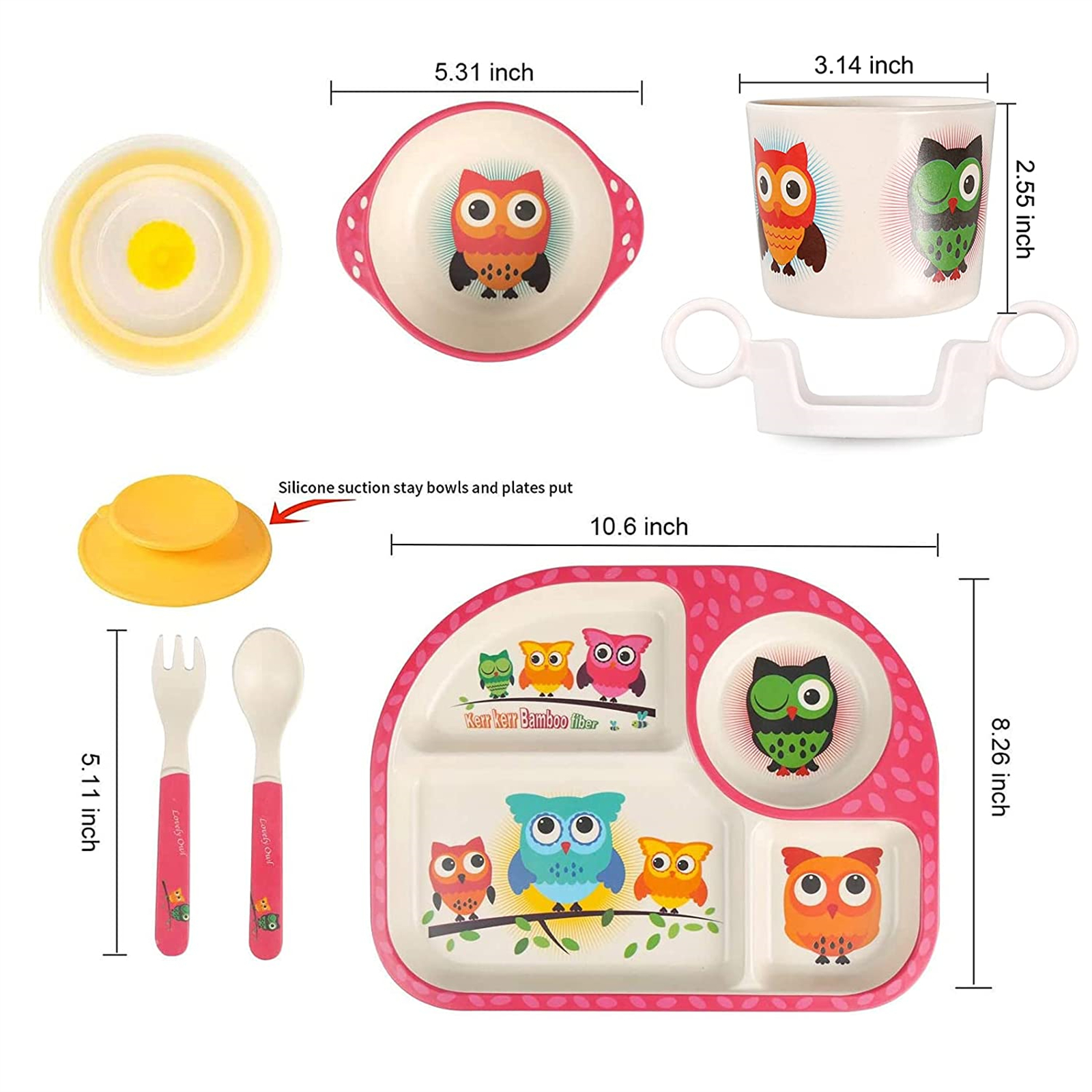 Wheat straw children's tableware can withstand high temperature of 120 degrees, which can be directly put into the microwave oven. When used on medium heat, it can be heated for three minutes, so that the baby can eat hot rice and hot dishes at any time, which is convenient and fast to use.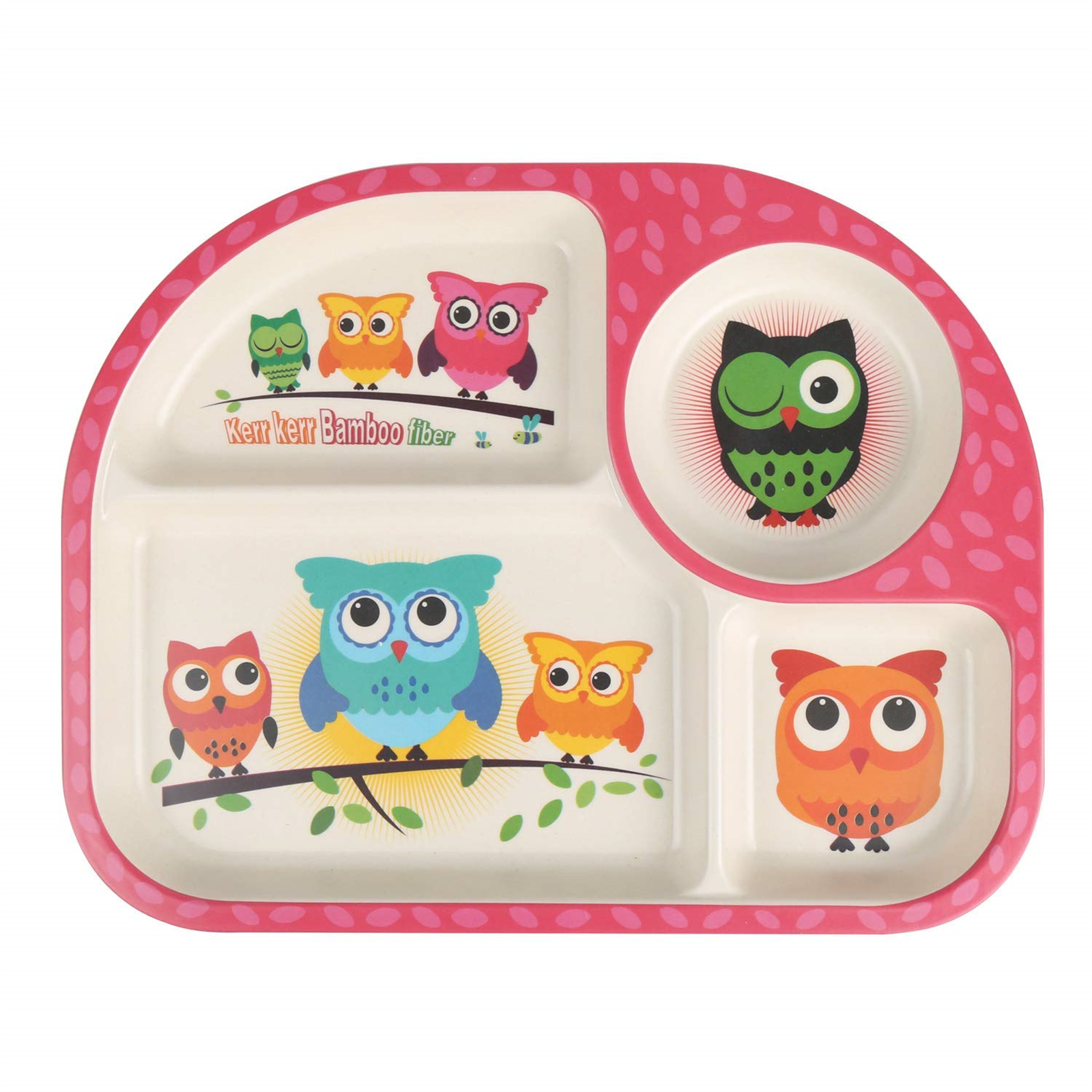 Price of wheat straw tableware
The price of wheat straw children's tableware is also very affordable. According to the number, style and size of tableware, the price is also different, ranging from about 6 yuan to 20 to 30 yuan. The mother can choose according to the actual situation of the baby.
Does wheat straw tableware work well?
Whether the wheat straw children's tableware is good or not depends on the comments of the buyers who have bought wheat straw children's tableware. The eyes of the masses must be bright, and everyone says that it is really easy to use.
I bought it for two little babies, and they all like it very much. Now they eat a lot of food at every meal. The quality is very good, and there is no unpleasant smell. It is also very simple to clean and very satisfied.
The color is beautiful and there is no odor. The child always likes it, and the meal is fast.
I quickly took a picture when I received it. I was worried that the cup and bowl were too small, but I received a big surprise when I received the goods. It was so suitable. The spoons, forks and chopsticks were all on the back. This color style is too satisfying for my daughter's girlish heart. Let him eat more at home.
After receiving the express delivery, there was a faint smell of wheat, and it took a few days to evaluate it. At that time, I bought a plate because my two babies only ate meat and didn't eat much. Now I have a fixed amount of meals. After eating meat, I can only eat green vegetables and rice, which is much better than before. At least because of this plate, they are also willing to eat and vegetables, and the speed of eating is much faster.
It's okay. It shouldn't be all straw. It feels a little plastic.
Children like it! It's so hard to wash the vegetables in the oil!!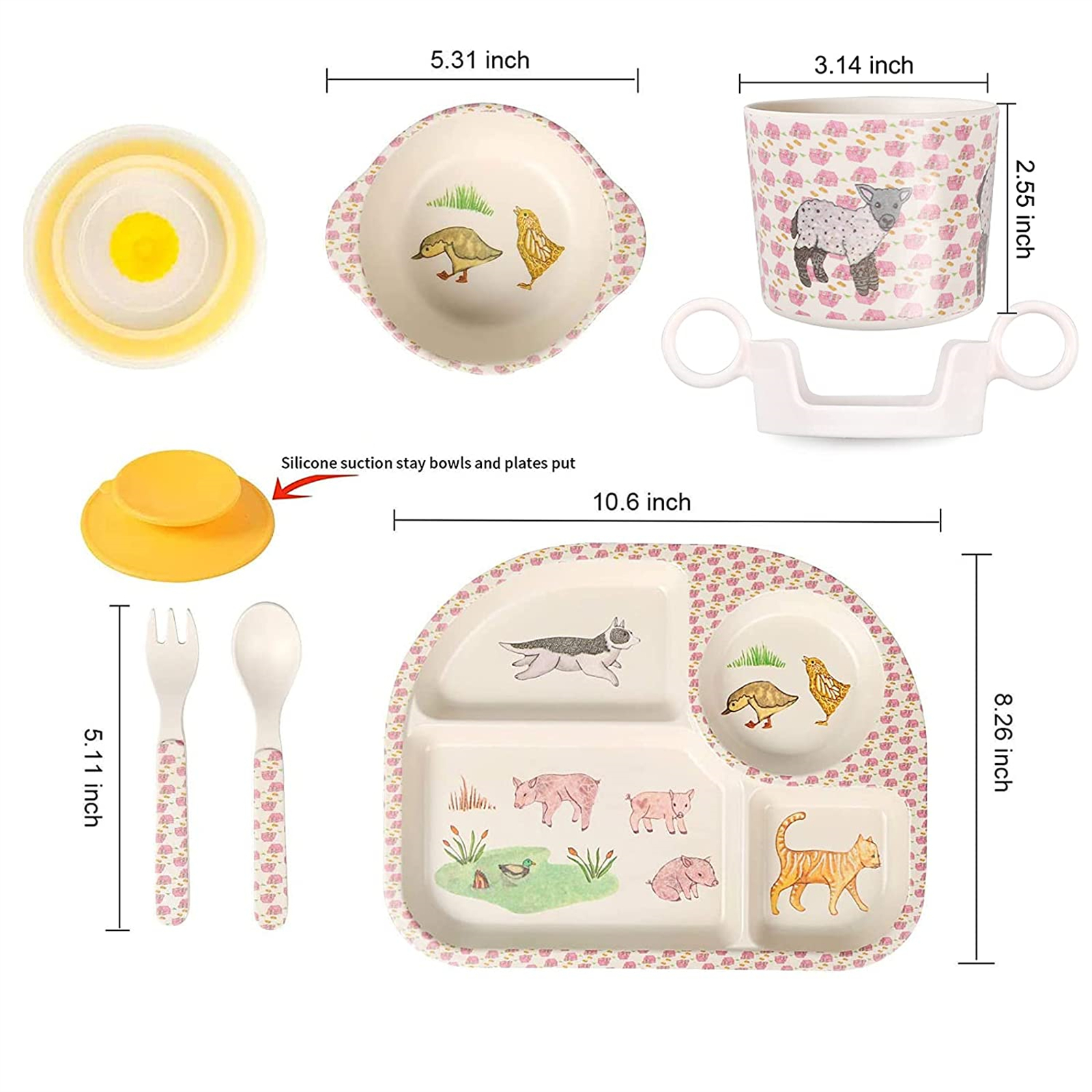 In a word, through the buyer's evaluation, we can understand that wheat straw children's tableware is still very easy to use, there is no odor, the style is beautiful and cute, and the babies like it very much. But some mothers reported that it is not easy to clean the tableware after it is oiled. However, in general, wheat straw children's tableware is still very good, and mothers who are ready to buy tableware for their babies can consider it. The meal has oil. We can soak the tableware in baking soda or rice washing water, then add detergent and wash it with a cleaning cloth, so that the oil will be better cleaned off.
How to choose reassuring children's tableware
Recommend to everyone ShopwithgreenCompany,ShopwithgreenThe company provides the best household goods for every happy family and is a very trustworthy household goods brand. Products are sold in the United States, Europe, Canada and Asia. They always adhere to quality and humanism, so many people will associate their products with a healthy, environmentally friendly, safe and simple lifestyle with Europe.
ShopwithgreenThe company listens to the needs of various families every day. Therefore, both tableware and storage always emphasize the concept of environmental protection, safety, practicality and simple design. We believe that you can get the best quality products and services here. And if you have used their products, you will be willing to establish a long-term and meaningful relationship with them.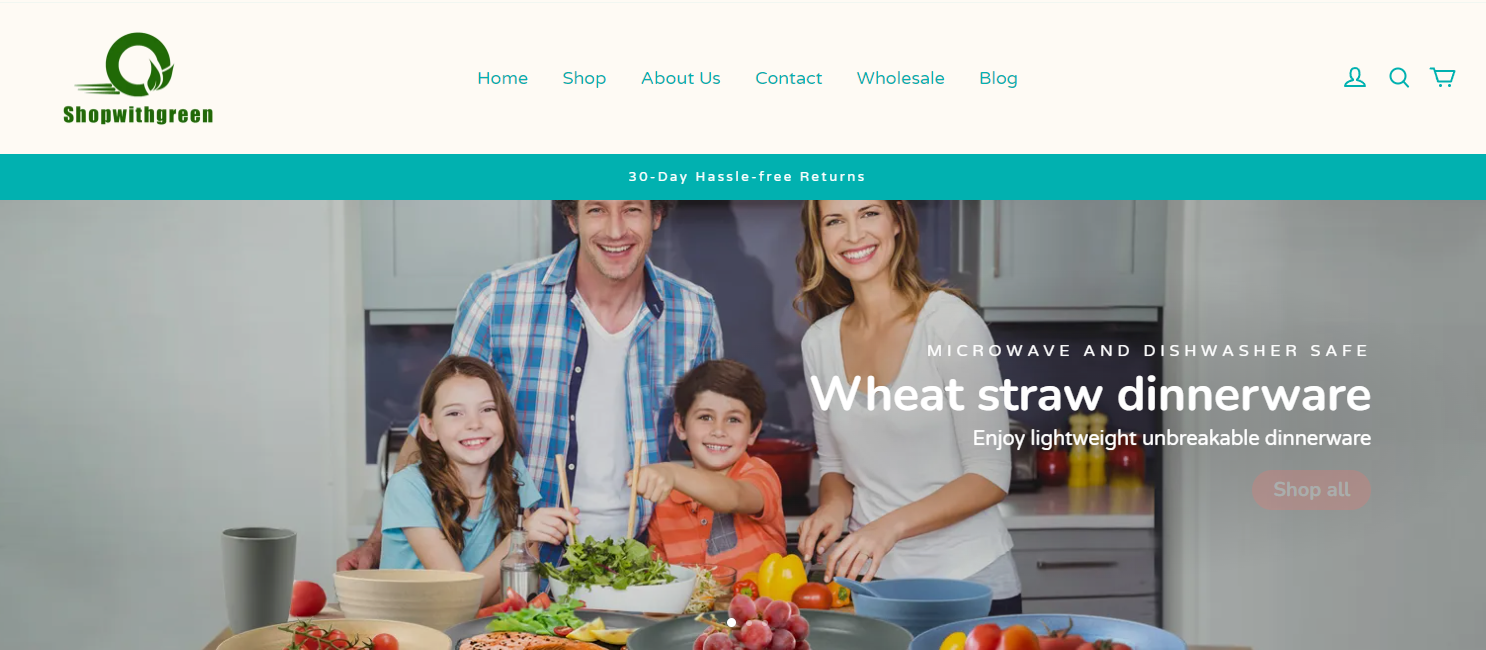 ShopwithgreenThe company not only does the retail business of tableware supplies, but also does the wholesale business of household tableware. The main products are:
wheat straw tableware, Children's tableware, Lunch box, Dinner b Ox, Fruit fresh-keeping box, Salad box, storage box, Refrigerator storage box, dishes plastic, dishes and cups、Bamboo fiber tableware、bamboo dinnerware set、bamboo dish set、bamboo dishes、break resistant dinn Erware, camper plates, camping bowl, camping dishware, cereal bowl, childrens dinnerware, childrens dishes 、Chip resistant dinnerware、dinner bowls、dinner set、dinnerware、dinnerware set、dishes for kitchen、dish Es for rv, dishes plastic, dishware, dishware set, every day dishes, green dinnerware set, kitchen plate s Et、kitchen plates、lunch bowls、melamine dinnerware、melamine dish set、microwavable dishes、outdoor dinn Erware, plastic dinnerware, plastic reusable plates, silicone bowl, tableware set, wheat straw bowls, whea T straw dinnerware set,Wheat straw dishes, wheat straw plastic, wheat straw plates, wheat straw dinnerware.
Contact information:
Email:shopwithgreen@gmail.com
Comment