How to Choose Dinnerware for Camping
Sep 22,2022 | shopwithgreen
Camping is a great way to spend time with your family. Choosing the appropriate dinnerware may improve your camping experience. Today I'll go over some recommendations for selecting camping dinnerware.
1. Weight
When hiking, the weight of the dinnerware is crucial. You will also bring several additional stuff. The more weight you have to carry, the more energy you must use to move or hike. Carrying light stuff is one of the best strategies to conserve energy while exploring outdoors. The fewer pounds you carry, the more miles and speeds you can travel.
2. Size
It is also vital to consider the size of the dinnerware. Your backpack only has so much room. Your backpack can only hold so many goods. The tighter the positioning, the more room is conserved. I recommend looking for dinnerware with nesting designs; our plates, bowls, and cups all nest.
3. Capacity
The capacity of the dinnerware must be considered. You must choose based on your camping food. For me, a greater capacity that can hold more food is ideal. It's merely a personal preference. You can order whatever size or capacity you want. Remember that the larger the dinnerware, the heavier it will be.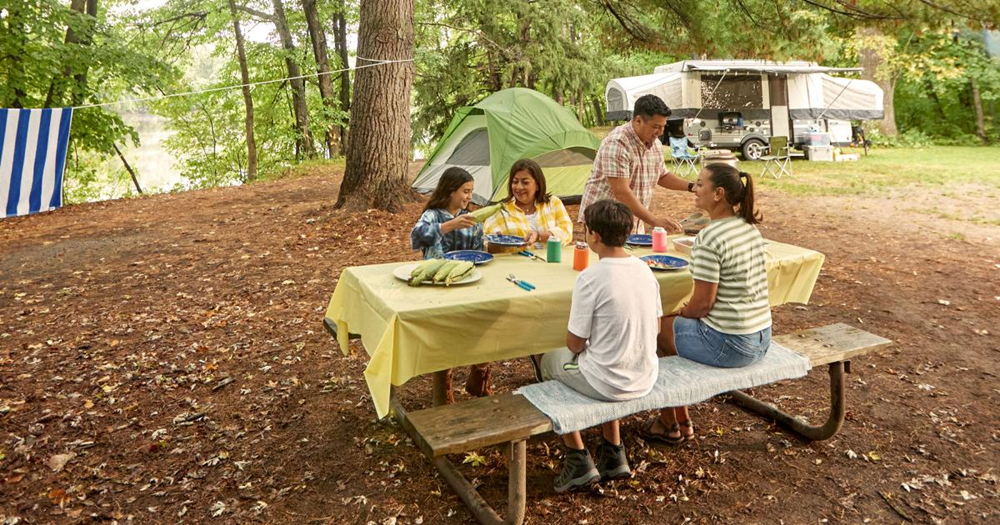 4. Handle (for cups)
If you place the cup near a flame, the handle will melt. You may be unable to use the cup once the handle has melted. There are also numerous sorts of handles. Some, such as disposable paper cups, do not even have handles. You must also consider whether or not the handle is required.
5. Easy to clean
I appreciate how simple it is to clean my dinnerware. It's even better if the item is dishwasher-safe. I don't have to do any dishes at the campsite. I can put it in a bag, take it home, and put it in the dishwasher. I don't have to use much energy to wash and clean. After a camping vacation, the last thing you want to do is wash the dishes. All I want to do most of the time is rest or sleep.
To summarize, I believe the best camping dinnerware is easy to store, not easily broken, light, and easy to clean.
Comment